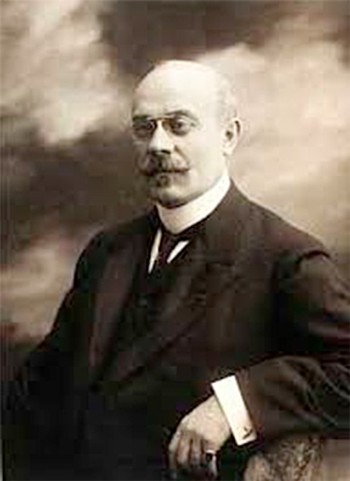 Joachim Anderson
Carl Joachim Andersen (29 April 1847 - 7 May 1909) was a Danish flutist, conductor and composer born in Copenhagen, son of the flutist Christian Joachim Andersen.
Both as a virtuoso and as composer of flute music, he is considered one of the best of his time. He was considered to be a tough leader and teacher and demanded as such a lot from his orchestras but through that style he reached a high level.
Among other pieces he was the composer of concerts in Tivoli Gardens. In 1897 he founded an orchestra school and was, until his death, leader and professor in conducting at the school. In 1905 he was knighted by king "Christian IX of Denmark" to the "Order of the Dannebrog ".
Compositions by Joachim Anderson appear on

Featuring premiere recordings of Australian and American works for the modern flute ensemble, this album is filled with sounds of spirit and serenity. Take a journey from waltzes and fancy two-steps to beautiful arrangements of the most memorable tunes ever written.
Composer