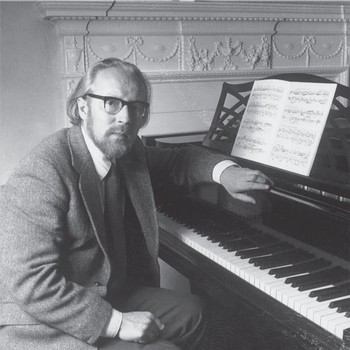 John Masefield
Kenneth Leighton (2 October 1929 - August 24, 1988) was an English composer and pianist. His compositions include Anglican church music, pieces for choir and piano, concertos, symphonies, chamber music and an opera. He wrote a well-known setting of the Coventry Carol. He was Reid Professor of Music in Edinburgh University.
Leighton was born in Wakefield, Yorkshire on 2 October 1929. He attended Queen Elizabeth Grammar School and became a chorister at Wakefield Cathedral. As well as singing, he took pianoforte lessons and gained his Licentiate of the Royal College of Music (LRAM) in piano performance in 1946. He went to Queen's College, Oxford in 1947 on a Hastings Scholarship to study Classics. At the same time, he continued to study music, his teachers including the composer Bernard Rose and he gained two degrees: a BA in Classics in 1950, and a BMus in 1951. In 1951 he also won the Mendelssohn Scholarship for his Symphony for Strings, Opus 3, and his cantata Hippolytus. The Scholarship enabled him to travel to Rome to study with Goffredo Petrassi. In Rome he met his first wife, Lydia Vignapiano.
On his return from Italy in 1952, he began teaching at the Royal Marine School of Music in Deal, then in 1953 he became composer-in-residence at Leeds University on three-year Gregory Scholarship. In 1956 he was appointed as a lecturer in Edinburgh University, subsequently senior lecturer in 1963 and reader in 1967. After a brief spell at Worcester College, Oxford University between 1968 and 1970 he returned to Edinburgh as Reid Professor of Music.
He married his second wife Josephine Anne Prescott in 1981. He held his position at Edinburgh until his death from oesophageal cancer in 1988.
Compositions by John Masefield appear on

This is Jonathan's first solo album. It contains many of his favourite songs from his favourite genre English art song.
Songwriter