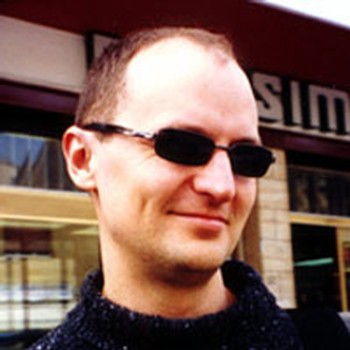 Jon Drummond
Jon Drummond is a Sydney-based composer who creates works for a variety of media including electroacoustic, live electronics, interactive media, web and installation.
In 2002 his music has been presented on the d>ARTO2 dLux media arts national sound program on Alchemy Radio SBS, Sound Spaces sonic art gallery part of the 5th Totally Huge New Music Festival Perth WA, on 4ZZZ Radio Brisbane and at the Darwin International Guitar Festival.
Compositions by Jon Drummond appear on

Ten sound artists and composers from around the world respond to notions of place. Featuring binaural sound, electroacoustic composition and field sound recordings, Hearing Place journeys the environment and that of our internal response.
Performer
Composer