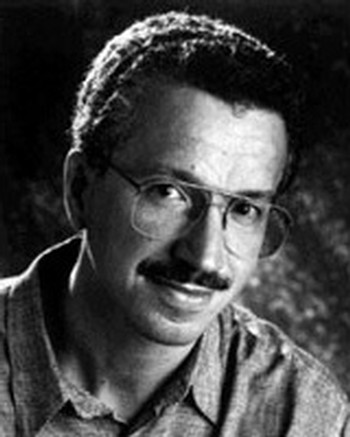 Keith Jarrett
Over the past 35 years, Keith Jarrett has come to be recognised as one of the most creative, musicians of our times - universally acclaimed as an improviser of unsurpassed genius and a master of jazz piano. In the past 15 years, he has also gained renown as a classical keyboardist of great depth, concentrating on 18th Century keyboard music for piano and harpsichord, and 20th Century piano music.
In addition, his ongoing commitment to composition has produced works for orchestra, soloist, chamber ensemble and jazz groups.
Born May 8, 1945, in Allentown, Pennsylvania, Jarrett began playing the piano at the age of 3 and undertook classical studies throughout his youth - appearing in programs at the Academy of Music in Philadelphia and at Madison Square Garden. He began formal composition studies at 15, before moving to Boston to study briefly at the Berklee School of Music. While still in his late teens, arrangements were made to study composition in Paris with the great pedagogue Nadia Boulanger, but then cancelled in favor of moving to New York to play jazz.
In 1966 he joined the Charles Lloyd Quartet, one of the most popular groups on the international jazz scene. In the late '60's, he formed his own trio with Charlie Haden and Paul Motian which in 1972 expanded to a quartet with the addition of tenor saxophonist Dewey Redman. The group disbanded in 1976. And in 1970/71, Jarrett played electric piano and organ with Miles Davis - his last stint as a sideman; thereafter dedicating himself to performing acoustic music as a leader.
In 1970, Keith Jarrett began his recording collaboration with producer Manfred Eicher and ECM Records. His solo piano recordings - including, Solo Concerts, The Koln Concert, Sun Bear Concerts, Paris Concert, Dark Intervals and Vienna Concert, have been particularly influential.
Since 1983, Jarrett's jazz playing has been focused in the Standards Trio, with bassist Gary Peacock and drummer Jack DeJohnette which explores the American songbook of the '30's, '40's, and '50's.
Compositions by Keith Jarrett appear on

Move's ARIA-nominated jazz duo again returns to the studio for their long awaited new album! This recording goes much further in terms of repertoire, and consequently extends the level of energy on the spirited pieces, and the level of expression on the gentler ones.
Composer