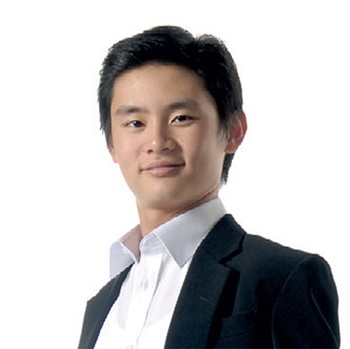 Kevin Kanisius Suherman
Kevin Kanisius Suherman was born on the 17th December 1994 at Bandung, Indonesia. He started learning the piano when he was 6 years old and Kevin started classical piano under the supervision of Mr. Stephen Sulungan. He also learned pop and jazz music from Mr. Bambang Nugroho. In 2008, he entered Melbourne Grammar School in Australia with a full music and school scholarship. At present, he continues to study piano under the supervision of the great teacher Professor Max Cooke.
Kevin began to play in public when he was 9 years old. He performed in school concerts, competitions and master classes. The first competitions he won were the Yamaha competition at Bandung in December 2004 and February 2005 winning the first prize. In July 2005 and July 2006, he had master classes in Salzburg, Austria with Professor Kämmerling from Germany.
In October 2005, Kevin received an Indonesian National Award (MURI) for performing 50 classical, pop and jazz pieces non stop without any score. Since then, he began
to perform frequently in public concerts, on TV shows and in charity events for the victims in Yogyakarta Earthquake. He also visited Singapore, Beijing, Bali, Surabaya, Jakarta and Bandung for further concerts in Asia.
In June 2007, he performed two piano concertos with orchestra in Bandung, the first movement of Chopin Piano Concerto No. 1 and Beethoven Piano Concerto No. 3, with Professor André de Quadros conducting from Boston University, USA.
In 2008, he played the first movement of Khachaturian Piano Concerto No. 1 with Martin Rutherford, Australia conducting and the Melbourne Grammar School Symphony Orchestra. At the end of 2008, he went with Professor Max Cooke and other students to Manchester, Freiburg, Vienna and Salzburg to meet well-known musicians and piano professors for master classes. In 2009, he performed his first concert with the Team of Pianist at Rippon Lea, Melbourne where he played the Beethoven Piano Sonata Op. 2 No. 3.
In January 2010, Kevin as an artist of Schimmel Piano, Germany made a solo piano recording of Liszt, Chopin, Beethoven and Spanish music at Melbourne. In April 2010, Kevin performed his first concert at Aula Simfonia Jakarta playing the full Chopin Piano Concerto No. 1 with Dr. Stephen Tong conducting. In September 2010, he performed Dohnanyi Variations on a Nursery Song with Melbourne Grammar School Symphony Orchestra with Mark Drummond conducting.
In November 2010, Kevin performed at Melbourne Town Hall on a charity concert towards East Timor. In December 2010, he performed at Japan at Waseda University Okuma Auditorium Tokyo with Melbourne Grammar School Symphony Orchestra playing the last movement of Saint-Säens 2nd Piano Concerto with Mark Drummond conducting. Currently, Kevin is continuing his classical music studies with Professor Max Cooke and also learning violin as well as piano at Melbourne Grammar School.
He is also in the first violin section of the orchestra.
Kevin Kanisius Suherman is featured on the following titles

Kevin Kanisius Suherman presents the new Schimmel Konzert 219 piano.
Performer: Piano
Arranger

Brilliant young pianist, Keven Suherman presents a truly awe-inspiring recital of Liszt, Beethoven and Schumann on the new Schimmel Konzert 280 piano.
Performer: Piano

For over 120 years, Schimmel pianos have brought joy to the hearts of pianists and music enthusiasts alike. Young pianist Kevin Suherman plays a recital of well loved music to showcase the Schimmel Konzert 213 piano.
Performer: Piano