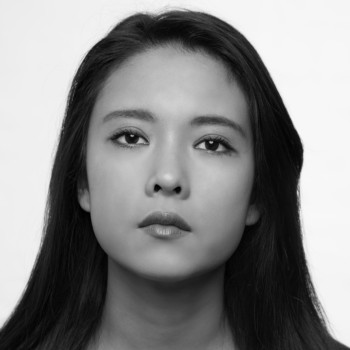 Kitty Xiao
Kitty is an Australian composer, pianist, and collaborative artist. Kitty is founder, composer and pianist of Nimbus Trio. Kitty has released her first album Novum with Nimbus Trio as a represented artist of Move Records label. In 2017 Kitty formed the Six Piano Collective and is Artistic Director of the Six Piano Project.
Kitty has recently launched a new pop up concert series NoiseSense. The series engage new music of young composers with the culture of the city. Kitty looks forward to move to New York in 2018 to commence Master of Music (Composition) at Eastman School of Music as a graduate award recipient.
Kitty's commissions include Arts Centre Melbourne's 5x5x5 project, Orlando Contemporary Chamber Orchestra, Panoramic Voices, Plexus Ensemble, the Australian Art Orchestra's Creative Music Intensive, Tilde New Music Festival, Gamelan Dan Anda, short/feature films and Clan Analogue; her work being featured on their recent album Coordinates. Her works have been part of the Melbourne Fringe, Melbourne Festival, Mapping Melbourne Festival and broadcast on 3MBS, 4MBS, PBS, and ABC Classic FM. Kitty was resident composer of 2017 Tilde New Music Academy, 2016 Keep Composer's Weird in Austin, and 2016 Australian Art Orchestra's Creative Music Intensive. In 2017 Kitty hosts Keep Composer's Weird in Melbourne, an international composer development program that creates opportunities for composers worldwide to connect and compose for Melbourne new music ensembles.
Kitty's travels abroad have seen her perform in London/Europe as a soloist and pianist in Kirolian Piano Trio, Trinity Laban's new music ensemble, Brighton Fashion Week in collaboration with Elysium Dance, the Royal Old Naval College, Spitalfields New Music Festival, the Royal Danish Academy of Music in collaboration with composer Signe Lykke. In the U.S her music has been performed at Classical Music Kegger; a concert held by the Chamber Orchestra of San Antonio, The Museum of Human Achievement in Austin, Beat the Rush; a series of gallery concerts at The Blanton Museum of Art in Austin. Her music was also featured on KUTX 98.9 and recorded at Cacophony Recorders by Grammy award winner Erik Wofford.
Kitty holds a Master of Music from Trinity Laban Conservatoire of Music and Dance in London as a full recipient of the Alfred Kitchin Scholarship, Master of Teaching from The University of Melbourne, Bachelor of Music from The University of Melbourne and was a full scholarship student at Victorian College of the Arts Secondary School.
Artist's website: www.kittyxiaomusic.com
Kitty Xiao is featured on the following titles

The Nimbus Trio (piano, violin and flute) plays works by Kitty Xiao.
Performer: Piano
Composer