Novum
The Nimbus Trio (piano, violin and flute) plays works by Kitty Xiao.
Novum explores the sound world of composer Kitty Xiao from 2013 to 2016. Her works for flute/alto flute/bass flute/bass clarinet, violin and piano explore new expression for piano trio and evoke images of renowned Australian photographers Jane Brown and Narelle Autio. The works explore themes of human potential in face of itself and the world.
Artists

Kitty is an Australian composer, pianist, and collaborative artist. Kitty is founder, composer and pianist of Nimbus Trio. Kitty has released her first album Novum with Nimbus Trio as a represented artist of Move Records label. In 2017 Kitty formed the Six Piano Collective and is Artistic Director of the Six Piano Project.

Nimbus Trio was founded in 2013 by Kitty Xiao and Jessica Laird. The trio advocates and performs new music, including that of composer Kitty Xiao; and have commissioned new works by Australian composers as well as U.S composers.
Audio previews
Track Listing
Performers
Where to buy
Novum is available for download from the iTunes Music Store.
It's available for streaming through Apple Music.
Novum is available as as CD. It can be purchased online through Buywell Music or the Australian Music Centre which both offer secure online ordering.
Move CDs can be ordered through music retailers across Australia including Readings.
Product details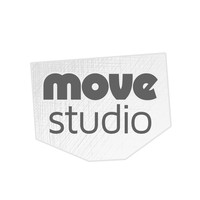 Recorded at the Move Records Studio, Melbourne Australia.
List price

$25.00 AUD

Contributor

Move Records Studio


Release date

2017

Copyright

© 2017 Kitty Xiao

Phonogram

℗ 2017 Move Records

Category

Catalogue number

MCD 562

Barcode

EAN 9314574056228