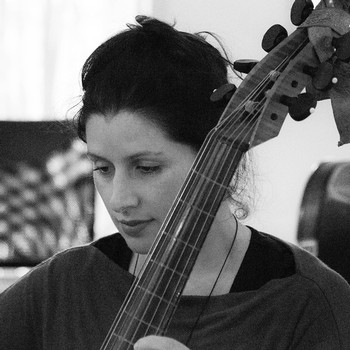 Laura Vaughan
Melbourne-based viola da gamba specialist Laura Vaughan is a dynamic and well-recognised member of the early music movement in Australia.
Following her studies with Miriam Morris at Melbourne University and with Wieland Kuijken and Philippe Pierlot at the Royal Conservatory of The Hague, she has established an active performing career encompassing a wide range of solo and chamber repertoire across Australasia.
Passionate about the unique sound world of the viol, Laura is committed to bringing its exquisite and addictive repertoire to audiences wherever she can. She teaches at Melbourne University and is also one of the few exponents of the lirone.
Laura has a particular love of 17th century repertoire and records regularly for ABC Classic FM as a soloist and chamber musician, also appearing on numerous CD recordings. She performs with most major early music ensembles within Australia, including the Australian Brandenburg Orchestra, Orchestra of the Antipodes, Adelaide Baroque, Auckland Philharmonia, Orchestra Victoria, Song Company, Accademia Arcadia and is a founding member of the multiple ARIA award nominated trio Latitude 37.
Laura Vaughan is featured on the following titles

Considering the fame of Bach's solo violin partitas and his solo cello suites, it is remarkable how his sonatas for viola da gamba and keyboard remain in the shadows, at best, of most music-lovers' consciousness. The fact that some of the material in them originated elsewhere in Bach's output hardly explains the neglect in which they have tended to lie.
Performer: Viola da Gamba