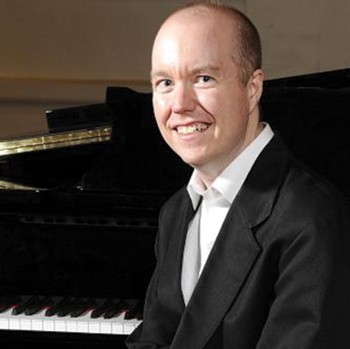 Leigh Harrold
Leigh has performed extensively throughout Europe, North America, Africa and Australia as both soloist and chamber musician, including concerts at Australia House in London, the Royal Academy of Music, the Mozarteum in Salzburg, the Harare International Festival of Arts, and concerto engagements with many Australian orchestras.
In 2007 he undertook an extensive tour of the United States and Canada. His international reputation as an associate artist has led to collaborations with such luminaries as Thomas Reibl (Salzburg Mozarteum); Michael Cox, principal flautist with the BBC Symphony Orchestra; and Daniel Gaede, ex-concertmaster of the Vienna Philharmonic Orchestra; to name just a few. He is a founding member of the Kegelstatt Ensemble and the Helpmann Award-nominated Syzygy Ensemble. Most recently, he won first prize in the 2014 Mietta Song Competition for most outstanding pianist.
An enthusiastic and committed teacher and speaker, Leigh is regularly invited to tutor and lecture at many institutions, adjudicate many competitions, and has given many masterclasses around Australia, Africa, the USA and the UK, as well as regular pre- and post- concert talks for the Melbourne Recital Centre. He is currently on the Faculty at ANAM, and performs regularly as orchestral pianist with the Melbourne Symphony Orchestra.
In April 2012 Leigh was awarded a PhD for his research into the music of Robert Muczynski for which he received a Dean's Commendation for Thesis Excellence. He holds two University medals – one for Music and one for Applied Science. When not seated in front of a piano, Leigh finds time to go on long walks, practise yoga, read voraciously, write musical articles and program notes, and drink lots of coffee.
Leigh Harrold is featured on the following titles
Flautist Derek Jones, and pianist Leigh Harrold present this anthology of contemporary Australian Flute Music.
Performer: Piano
Leigh Harrold also appears on

The third release in this series from Derek Jones, Flute Perspectives 3 continues to convey the synergy of the fascinating and varied Australian classical flute repertoire, with new works Jones has commissioned, some of them being recorded for the for the first time on this album.
Performer: piano

A retrospective compilation of some of the highlights of the music of the late Peter Sculthorpe. Many favourites are included.
Performer