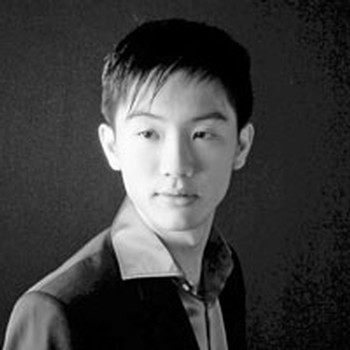 Matthew Kam
Born in 1981 in Sarawak, Malaysia, Matthew moved with his family to Australia in 1992 and in 1996, Max Cooke, who formerly trained in Paris with Alfred Cortot, recognized Matthew's potential and decided to accept him as one of his protégés.
Since then, Matthew gained numerous performing experiences and graduated from the University of Melbourne in 2005, appearing as a soloist with the Melbourne University Symphony Orchestra performing Tchaikovsky's First Piano Concerto. In 2008, he will give performances of Rautavaara's First Piano Concerto with the RNCM Symphony Orchestra. In 2004 Matthew won the coveted Australian National Piano Award. In this competition, he was also awarded the Special Prize for the 'Best Performance of Music Written after1950', which was specifically for his performance of Rautavaara's Fire Sermon Sonata.
He was the top prize-winner of the 2000 Malaysian National Piano Festival Matthew has made numerous live and recorded broadcasts for ABC Classic FM and MBS FM Network across Australia, and has appeared with BBC Radio 3 in England.
Matthew Kam is featured on the following titles

Here is a stunning variety of music and styles, starting with the demanding Brahms variations on a theme by Handel, a work of great musical and technical challenges — and both Matthew Kam and the Schimmel piano live up to all expectations.
Performer