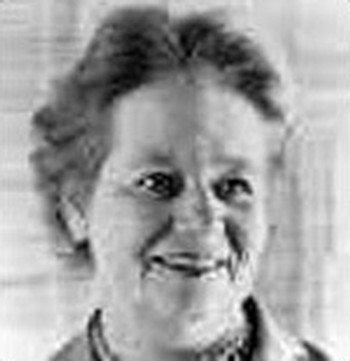 Meta Overman
The output of Meta Overman is significant for she utilised 20th century European musical trends which many other Australian composers of her generation did not adopt. Overman's passion was music for the theatre for which she composed about eleven one-act operas and four ballets.
Most of these received performances in either her native Netherlands or in Australia. Psyche (1952) for narrator, mezzo-soprano, tenor, two dancers and instrumental ensemble, performed as part of the 1955 Festival of Perth, was considered by the composer as one of her best works. However she also composed across the gamut and achieved considerable success with her Viola Sonata, now a part of the AMEB Syllabus, and Clarinet Sonata. During her time in Melbourne (1957-69), Overman and her second husband, Rob Hyner, were prominent in the musical life of the city with the ABC and the contemporary music group, The Camerata Society, frequently performing her works. In 1969 Overman re-established herself in The Netherlands before returning to Australia in 1978 and settling in Perth. Her last work, a cantata, Return Trip to Moses (1990), received its first performance in May 1993 shortly before her death later that year.

Compositions by Meta Overman appear on

Music for clarinet by Australian composers. Celebrating Australia's landscape, its spirit, its music and its composers, 'Dreamtracks' documents some of the best contemporary Australian music written for solo clarinet and piano and a variety of unusual chamber music combinations.
Composer