Dreamtracks
Music for clarinet by Australian composers. Celebrating Australia's landscape, its spirit, its music and its composers, 'Dreamtracks' documents some of the best contemporary Australian music written for solo clarinet and piano and a variety of unusual chamber music combinations.
Includes 'Sonata ' (Meta Overman), (Andrew Schultz), the exciting and appealing 'Whirligig' and 'Gorlywhorl ' (Gerald Glynn), 'Twist' and 'bisous' (Gerard Brophy), 'Towards the Still Point' (Peter Rankine) and 'Dreamtracks' (Peter Sculthorpe) - 'may be the best Australian composition for this combination that I have heard.' (Clasax).
Artist

Floyd Williams is a Senior Lecturer in Clarinet at the Queensland Conservatorium Griffith University, Brisbane. He has performed with orchestras world wide as principal and solo clarinettist and is a leading lecturer in the clarinet.
Press quotes
"A great addition to any clarinet library!"
— Queensland Clarinet and Saxophone Society Journal
"Williams, with his sober but warm style, makes a strong case for music which one virtually never hears on disc, and seldom enough in live performance ... this is an important recording and repays careful attention."
— Stuart Thomas, The Melburnian
"The playing throughout the disc is outstanding. The various ensembles perform well together, and Floyd Williams plays with a consistently fluid, beautiful tone and with impeccable accuracy and intonation."
— The Clarinet
Audio preview
Track Listing
Performers
Composers
Where to buy
Dreamtracks is available for download from the iTunes Music Store.
It's available for streaming through Apple Music.
Dreamtracks is available as as CD. It can be purchased online through Buywell Music or the Australian Music Centre which both offer secure online ordering.
Move CDs can be ordered through music retailers across Australia including Readings.
Product details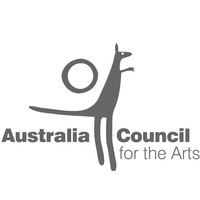 This recording project has been assisted by the Commonwealth Government through the Australia Council, its arts funding and advisory body.
List price

$25.00 AUD

Thanks to

Australia Council


Release date

June 1996

Copyright

© 1996 Floyd Williams

Phonogram

℗ 1996 Move Records

Categories

Catalogue number

MD 3192

Barcode

EAN 9314574319224