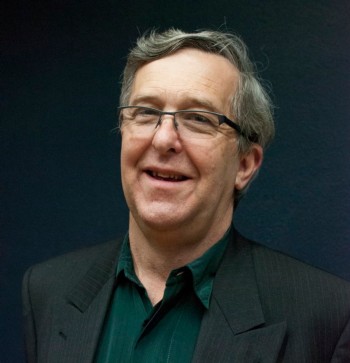 Stephen Emmerson
Since returning to Brisbane in 1987 pianist Stephen Emmerson has been a lecturer at the Queensland Conservatorium of Music and is active performing a wide range of chamber music.
STEPHEN EMMERSON studied at University of Queensland before a Commonwealth Scholarship enabled him to study at New College Oxford where he graduated with a Master of Philosophy in 1983 and a Doctor of Philosophy degree in 1989. As a performer, he studied piano with Pamela Page and Peter Wallfisch. He has been on full-time staff at the Queensland Conservatorium since 1987 where he teaches various music literature and performance-related courses, convenes the Doctor of Musical Arts program and is a member of the Conservatorium Research Centre. As a pianist, he has performed widely around Australia, New Zealand, Asia and the Pacific. In addition to solo performances on piano and fortepiano, the focus of his performance career in recent years has been within various chamber ensembles including the Griffith Trio and Dean-Emmerson-Dean. Recordings of his playing in collaboration with a variety of performers have been released by ABC Classics, Move Records, The Anthology of Australian Music on Disc, CPO, Tall Poppies, Contact and Melba.

Stephen Emmerson is featured on the following titles

A unique experiment by Stephen Emmerson. This 2 CD presents the same repertoire but with contrasting styles of mixing and sound production, from traditional to modern.
Performer: Piano
Stephen Emmerson also appears on

A retrospective compilation of some of the highlights of the music of the late Peter Sculthorpe. Many favourites are included.
Performer

Music for clarinet by Australian composers. Celebrating Australia's landscape, its spirit, its music and its composers, 'Dreamtracks' documents some of the best contemporary Australian music written for solo clarinet and piano and a variety of unusual chamber music combinations.
Performer: Piano