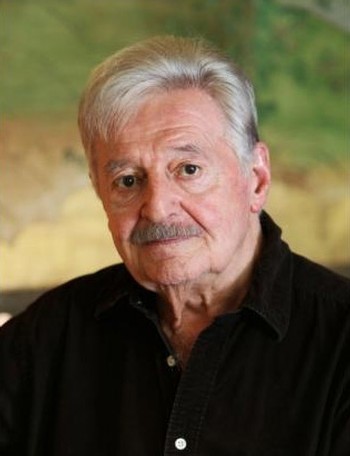 Peter Sculthorpe
Born in Launceston, Tasmania in 1929 and passing away in 2014, Peter Sculthorpe was one of Australia's best-known composers and a fine pianist. Recordings of Sculthorpe's orchestral works and music for strings have won a number of Australian Record Industry Awards (ARIA).
Peter Sculthorpe was educated at Launceston Church Grammar School, at the University of Melbourne and at Wadham College, Oxford. He was composer-in-residence at Yale University while visiting the United States as a Harkness Fellow in 1966-67, and Visiting Professor at the University of Sussex in 1972-73. Appointed Reader in Music at the University of Sydney in the late Sixties, he is now Professor in Musical Composition (Personal Chair) at that university.
Sculthorpe was made an Officer of the British Empire in 1977, and in the same year was awarded a Silver Jubilee Medal. He has received the degree of Honorary Doctor of Letters from both the University of Tasmania (1980) and the University of Sussex (1989), and that of Honorary Doctor of Music from the University of Melbourne (1989). He became an Officer of the Order of Australia in 1990 and the following year was elected Fellow of the Australian Academy of the Humanities. In 1994 he received the Sir Bernard Heinze Award for outstanding services to Australian music.
He has been the recipient of many awards and prizes for his music, including an Australian Film Industry (AFI) Award for best original film score (Manganinnie) in 1980, and the 1985 APRA Award for most performed Australian serious work (his Piano Concerto). Recordings of Sculthorpe's orchestral works and music for strings have won Australian Record Industry Awards for best classical music recording in 1991 and 1996.
He died in 2014, aged 85.
Peter Sculthorpe is featured on the following titles

A retrospective compilation of some of the highlights of the music of the late Peter Sculthorpe. Many favourites are included.
Composer
30 years of piano music by Peter Sculthorpe, one of Australia's finest composers. With exemplary performances by The Team of Pianists, Michael Hannan and Sculthorpe himself.
Performer: Piano
Composer
Compositions by Peter Sculthorpe also appear on