Torquing Points
An exciting juxtaposition of 20th century Australian and 19th century European musical styles. Gordon Kerry's 'Torquing Points for String Quartet' and Mark Pollard's 'The Quick or the Dead' are approachable and lyrical pieces that fit well with this CD's classical works.
Includes 'Nocturne' from 'String Quartet no. 2 in D ' (Borodin), 'String Quartet no.9' (Sculthorpe), 'Italian Serenade' (Hugo Wolf), 'Quartettsatz' from 'String Quartet movement in C minor, D.703' (Schubert) and 'Andante Cantabile' from 'String Quartet no. 1 in D major, op.11' (Tchaikovsky)
Artist

The Melbourne String Quartet has appeared in various guises over the years. One group formed in 1973 and another in 1994.
Press quotes
"More unexpected is the delicious, European-drawing-room sound that Move's engineers have given to this CD."
— The Melburnian
"I hardly need say that the Melbourne String Quartet plays these pieces superbly well."
— The Melburnian
Audio preview
Track Listing
Performers
Composers
Where to buy
Torquing Points is available for download from the iTunes Music Store.
It's available for streaming through Apple Music.
Torquing Points is available as as CD. It can be purchased online through Buywell Music or the Australian Music Centre which both offer secure online ordering.
Move CDs can be ordered through music retailers across Australia including Readings.
Product details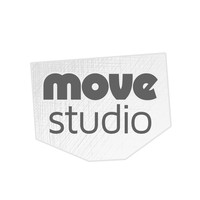 Recorded at the Move Records Studio, Melbourne Australia.
List price

$25.00 AUD

Engineer

Martin Wright


Venue

Move Records Studio


Release date

1994

Copyright

© 1994 Move Records

Phonogram

℗ 1994 Move Records

Categories

Catalogue number

MD 3143

Barcode

EAN 9314574314328