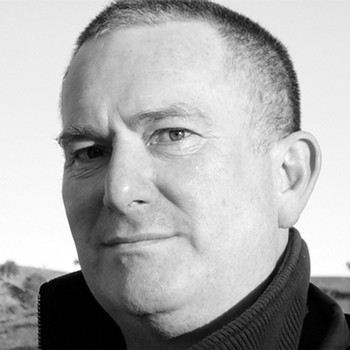 Photo: Jeffrey Mueller
Gordon Kerry
Gordon Kerry's music ranges from the symphonic through chamber music to choral music and opera. He is frequently commissioned by Australian orchestras, chamber ensembles, festivals and soloists, as well as ensembles in the USA and Europe.
His orchestral music often has some kind of literary association; it includes works for professional and youth orchestra, and three concertos, but is perhaps best represented by Such Sweet Thunder(1999), or his Cello Concerto (1997). He has written chamber music for standard ensembles (string quartet, wind quintet) and more flexible groups (the Seymour Group, Nash Ensemble and Southern Cross Soloists) as well as solo music for piano, cello, organ, harp and viola. His choral music is performed by various choirs in Australia and Europe. He has held productive residencies with Musica Viva in Schools, Youth Music Australia, and has taught and guest lectured at a number of tertiary institutions.
Compositions by Gordon Kerry appear on

Composer
Michael Kieran Harvey plays Australian masterworks for piano of the last fifty years. The composers represented on this great recording include Raymond Hanson, Gordon Kerry, Brendan Colbert, Helen Gifford and Neil Kelly.

Composer
An exciting juxtaposition of 20th century Australian and 19th century European musical styles. Gordon Kerry's 'Torquing Points for String Quartet' and Mark Pollard's 'The Quick or the Dead' are approachable and lyrical pieces that fit well with this CD's classical works.

Composer
The Choir of Ormond College specialised in liturgical music of the 16th and 20th centuries. This recording also includes a number of psalm settings, including Allegri's "Miserere", a setting of the penitential Psalm 51 originally used only in the Sistine Chapel during Holy Week.