Cosmosis
The album explores the many combinations throat singing can be presented with. Dean Frenkel has combined his throat singing with a 27 piece childrens choir, guitar and mandolin, with Australian birds, with contemporary piano, in duet with vibraphone, and with a female vocal duo in song format.
'Cosmosis' is a hybrid of 'Osmosis' and 'Cosmos'. It refers to the process of connecting to the environment.
'Osmosis' describes the alchemy of two entities influencing change on each other. 'Cosmos' refers to the earth and the many layers of space above it.
This is not para-natural, it is a natural process. Many aspects are reflected in the pieces, from 'Call of the Birds' to 'Geological Time', and the higher layer of vertical space in 'Stratos'.
Space is a significant factor with harmonics, both the recording space and the listening space. The resonance of a listening space can be brought out with the volume set at right levels.
The common thread is throat singing, which atmospherically blends with the sound.
Dean Frenkel's main style is known as 'harmonic' or 'Overtone' singing. It is part of a large collection of throat singing techniques, practiced by in excess of 20 cultures. These include Mongolia, Siberia (Eskimos), Canada (Inuits), Tuvans, Tibetans, Japan (Tendai Buddhist sect), Norway (Saamis), Nagaland, Africa (Xhosa, Wagogo and Biaka tribes), Taiwan (three tribes) and Papua New Guinea (Huli tribe).
Throat singing is at least 14,000 years old. The traditions of acoustic practice is also very old. The technology of recorded throat music is less than 1% of the time it has been practiced.
A special feature of this album is the appearance of Betty Trevers, performer of the calling of the birds ritual. She can be heard singing for the opening one and a half minutes of the track, then again at the end. Linda Laasi plays the thumb piano. Playing with us is Linda Laasi on thumb piano, and a collection of native Australian birds, taken from the recordings of Andrew Skeoch and Sarah Kostich, from the Listening Earth label. Andrew also has the distinction of being the pivotal pioneer of throat singing in Southern Australia.
At the age of 82, Betty must be the oldest person to make her debut as a recording artist. She began as one of Dean Frenkel's pupils at the age of 80, and is one of just a handful of Australians who can sing harmonic scales.

Another feature is the Bendigo Youth Choir, possibly the world's only children's choir who can all sing harmonics. Their visionary Director, Valerie Broad AO has been brilliant.
Vocal duo, 44 Sunsets features Linda Laasi and Mia Shaw who recently contributed their considerable vocal skills for the soundtrack to the film, Jindabyne, coordinated by Australian music legend Paul Kelly. They appeared under the name 'Soteria Bell'.
There is also excellent contributions from Ariel Valent, vibraphone player from Invention in Time, who played on 'Land of Waves' with the Bendigo Youth Choir, and 'Alchemy'.
Last, but could well be first, is the invaluable contribution by Australia's foremost composer, Peter Sculthorpe, who enthusiastically supported my initiative of combining throat singing with his compositions.
Dean Frenkel's book the 8th Natural Wonder:
This book is available from Move Records for $25 plus $5.00 postage and handling. Email us to place your order or make enquiries regarding this book.
Artist

Dean Frenkel combines the ancient Tibetan technique with modern compositions, creating a unique hybrid musical form. He used his throat singing technique to smash the world record for singing a continuous note.
Press quote
"There is something wondrous and intoxicating about listening to the ancient art of throat singing which can create more than one note at a time from one voice ... an incredible sonic journey that is instantly captivating"
— Bryan Patterson, Sunday Hearald Sun
Audio previews
Track Listing
Performers
Composers
Where to buy
Cosmosis is available for download from the iTunes Music Store.
It's available for streaming through Apple Music.
Cosmosis is available as as CD. It can be purchased online through Buywell Music or the Australian Music Centre which both offer secure online ordering.
Move CDs can be ordered through music retailers across Australia including Readings.
Product details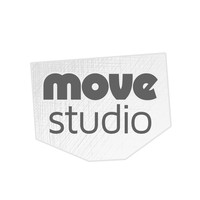 Recorded at the Move Records Studio, Melbourne Australia.
List price

$25.00 AUD

Total playing time

55 minutes 14 seconds

Editing

Vaughan McAlley


Mastering

Martin Wright


Venue

Move Records Studio


Release date

2006

Copyright

© 2006 Move Records

Phonogram

℗ 2006 Move Records

Categories

Catalogue number

MD 3305

Barcode

EAN 9314574330526