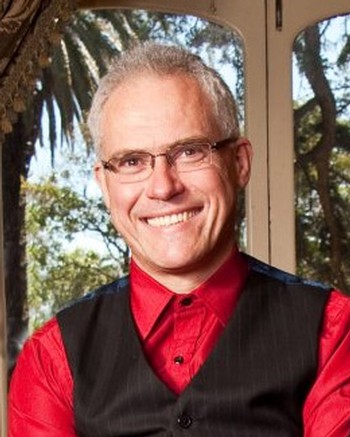 Robert Chamberlain
Robert Chamberlain studied in Melbourne with Max Cooke, in Vienna with David Lutz and Igo Koch, and at the Banff Centre for the Arts, Canada, where he coached with distinguished artists including John Perry, Peter Donohoe, Janos Starker and Lorand Fenyves.
A partner in the Melbourne-based Team of Pianists his performing schedule includes radio broadcasts, studio and compact disc recordings and concerts, often with instrumentalists and singers. He has recently recorded repertoire ranging from Haydn and Liszt to contemporary Australian works for the Team of Pianists' CDs, and is the pianist in works by Greig, Neilson, Kreisler and Heim on the recently released CD Marina Marsden Violin Recital. In June 1995 he will record with Marina Marsden and colleague Darryl Coote for the Team of Pianists' sixth CD, Homage to Brahms.
Robert Chamberlain is an active teacher, both privately and as a Gardiner Teaching Fellow at the University of Melbourne Faculty of Music, and in the Department of Music at Monash University.
Acclaimed both for its high standards of artistry and professionalism, the Melbourne-based Team of Pianists has captivated audiences in Australia and overseas for nearly twenty years.
Robert Chamberlain also appears on