Teamwork
An eminently listenable collection of piano pieces written for four and six hands. An exciting, romantic, all stops out tour-de-force!
Includes Fauré's 'Dolly Suite', Medelssohn's 'Andante and Variations', Schubert's 'Fantasie in F minor', Michael Easton's 'Cocktail Suite', Benjamin's 'Jamaican Rumba', concluding with Grainger's 'Zanzibar Boat Song' and his arrangment of J. S. Bach's 'Toccata in F major'.
Artist
Acclaimed both for its high standards of artistry and professionalism, the Melbourne-based Team of Pianists has captivated audiences in Australia and overseas for nearly twenty years.
Press quotes
"... it is a superb record. Get it."
— Herald Sun
"Move is to be praised for telling us which pianist plays primo, secondo, or terzo. Most recordings fail to do this ... I found the piano sound to be good ... the recorded sound is clean."
— The Delian, USA
"Pianism of the highest order, stamped with individuality and personality."
— Brisbane Courier Mail
"The pianists Max Cooke, Darryl Coote and Robert Chamberlain are to be congratulated - I have no hesitation in recommending this compact disc to all music enthusiasts"
— Ronlyn Adams, Music Teacher Magazine
Audio preview
Track Listing
Performers
Composers
Where to buy
Teamwork is available for download from the iTunes Music Store.
It's available for streaming through Apple Music.
Teamwork is available as as CD. It can be purchased online through Buywell Music or the Australian Music Centre which both offer secure online ordering.
Move CDs can be ordered through music retailers across Australia including Readings.
Product details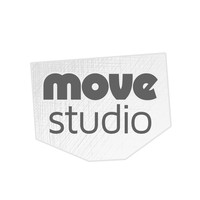 Recorded at the Move Records Studio, Melbourne Australia.
List price

$25.00 AUD

Producer

Darryl Coote
Max Cooke


Engineer

Martin Wright
Vaughan McAlley


Venue

Move Records Studio


Release date

1994

Copyright

© 1994 Move Records

Phonogram

℗ 1994 Move Records

Categories

Catalogue number

MD 3158

Barcode

EAN 9314574315820