Worlds Apart
'Worlds Apart' features works for piano duet, two and three pianos from both ends of the globe. Includes the first Australian recording of the Bruch 'Concerto for two pianos and orchestra'.
This new CD by The Team of Pianists, features a wonderful selection of music for piano duet, two and three pianos from both ends of the globe. French works for four hands are heard beside works for two pianos by Australian composers, including Sutherland, Hyde, Grainger and Broadstock, and a Bach organ fugue arranged specially for the team by Australian, Terrence Hays.
But the most significant work on the CD is the premiere Australian recording of Max Bruch's magnificent 'Concerto for Two Pianos and Orchestra'. Performed by Darryl Coote and Robert Chamberlain, ably supported by the New Monash Orchestra, conducted by André de Quadros.
But for a strange twist of fate, this concerto for two pianos and orchestra by Max Bruch may have been lost to posterity. Conceived in 1904 as a Suite for orchestra and organ, Bruch made several modifications over the following years, resulting in the final version in 1915, which he presented to two former students of his, Rose and Ottlie Sutro. The Sutro sisters gave the premiere in Philadelphia in December 1916, and almost immediately began to rewrite the work, accommodating it to their apparently modest technical skills. In 1970 Ottlie Sutro died aged 98 and her effects were auctioned. The manuscript of the double concerto was found in a trunk, purchased for $11 by Nathan Twining. He, together with the pianist Martin Berkofsky succeeded in repurchasing the orchestral parts from the other buyers at the sale and restored the doctored version of the Sutros back to Bruch's original (1915) form. The work was nearly lost again when Twining and Berkofsky had a disagreement over the ownership of copyright.
Artist
Acclaimed both for its high standards of artistry and professionalism, the Melbourne-based Team of Pianists has captivated audiences in Australia and overseas for nearly twenty years.
Press quotes
"Debussy's well-known 'Petite Suite' recieves a very natural, unforced performance from Robert Chamberlain and Darryl Coote... Chamberlain and Coote just play it (Ravel would have liked these guys) and the music speaks for itself. A similarly plain-speaking quality works well in Grainger's 'Molly on the Shore'"
— 24 Hours, September 1998
"imposing and grandiose"
— The Age
Track Listing
Performers
Composers
Where to buy
Worlds Apart is available for download from the iTunes Music Store.
It's available for streaming through Apple Music.
Worlds Apart is available as as CD. It can be purchased online through Buywell Music or the Australian Music Centre which both offer secure online ordering.
Move CDs can be ordered through music retailers across Australia including Readings.
Product details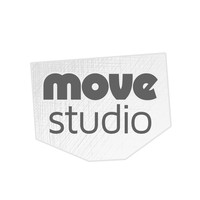 Recorded at the Move Records Studio, Melbourne Australia.
(all except tracks 14, 15, 16 and 17)
List price

$25.00 AUD

Contributor

Bernstein Australia


Producer

Darryl Coote
Max Cooke
Robert Chamberlain


Engineer

Martin Wright
Vaughan McAlley


Venue

Move Records Studio (all except tracks 14, 15, 16 and 17)


Thanks to

Colin & Cicely Rigg Estate


Release date

1998

Copyright

© 1998 Team of Pianists

Phonogram

℗ 1998 Team of Pianists

Categories

Catalogue number

MCD 106

Barcode

EAN 9314574010626