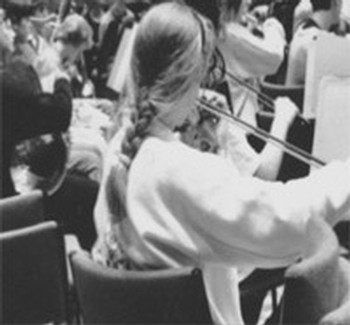 New Monash Orchestra
The New Monash Orchestra draws its members from students of the Bachelor of Music and talented students from other faculties of Monash University, as well as professional musicians and students from other institutions.
The orchestra has performed with many well-knwn conductors, including Geza Szilvay (Finland), Robert Rosen (Australia), Volkmar Fritsche (Germany), Oleg Zverev (Russia), and Professor Carl Pini (Australia). Distinguished guest soloists have included Yuri Rozum (Russia), Graham Ashton (England) and Anastasia Chebotareva (Russia).
The New Monash Orchestra also has to its credit several first performances of both Australian and traditional works. CD recordings include a live recording of Berlioz's 'Te Deum' and a rare recording of Bruch's Double Piano Concerto (also released on Move Records).
New Monash Orchestra is featured on the following titles

The New Monash Orchestra, under the direction of Andre de Quadros, joins pianist Yuri Rozum, the Monash Women's Choir and VIVE VOCE in an exciting all-Russian program featuring Tchaikovsky's first piano concerto and the rarely heard Song of the Forests by Shostakovich - his first major work for choir and orchestra.
Performer

Conductor André de Quadros has assembled six highly acclaimed choirs, the New Monash Orchestra, tenor soloist Dwayne Jones and organist Linda Kent to perform Berlioz' masterwork.
Performer
New Monash Orchestra also appears on

The ABC TV series Sebastian the Fox with George Dreyfus original score. This release contains a DVD with four episodes of the 1963 TV series Sebastian the Fox with a brand-new orchestral soundtrack of George Dreyfus' score.
Performer

Conducted by André de Quadros, the New Monash Orchestra presents an exciting programme of Shostakovich, Mahler and Beethoven recorded live at the Robert Blackwood Hall.
Performer

'Worlds Apart' features works for piano duet, two and three pianos from both ends of the globe. Includes the first Australian recording of the Bruch 'Concerto for two pianos and orchestra'.
Performer: Orchestra