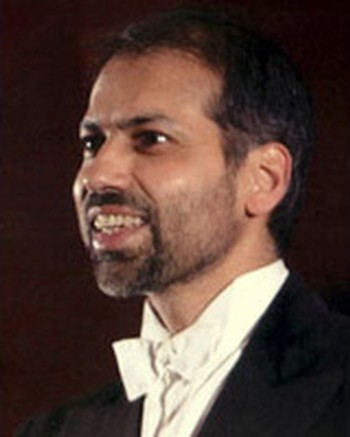 André de Quadros
A Senior Lecturer in the Department of Music at Monash University, Andre de Quadros has responsibility for coordinating the Performance program, and is the musical director of the New Monash Orchestra, the Monash Sinfonia, the Monash Women's Choir and VIVA VOCE.
Andre de Quadros studied the violin from an early age and later studied conducting at the Bombay School of Music under the distinguished German conductor, Joachim Buehler. He then studied at LaTrobe University, the University of Melbourne, the Hochschule für Darstellende Kunst 'Mozarteum' in Salzburg with a prestigious DAAD scholarship, and at the Victorian College of the Arts with the conductor Robert Rosen.
He has conducted and/or lectured in various Australian cities, in India, Belgium, Scandinavia, Canada, Germany, the United States and Japan. Ensembles conducted include the Baden-Baden Philharmonic Orchestra (Germany), the Nusantara Chamber Orchestra (Jakarta), the National Youth Choir of Great Britain, the Irtutsk State Philharmonic Orchestra (Russia), the Shiki Daikunokai Choir and Orchestra (Japan) and the Moscow Radio Symphony Orchestra.
André de Quadros appears on