Homage to Brahms
A beautiful CD paying homage to the works of Brahms.
Features 'Liebeslieder Walzer', 'Sonata for Violin and Piano in G major', 'Intermezzi Op 116 Nos 2&4' and 'Variations on a Theme by Haydn for two pianos'. Robert Chamberlain, Max Cooke and Darryl Coote with Marina Marsden (violin) and singer Kate Ladner, Sally-Anne Russell, Michael Terry and Warwick Fyfe.
Artist
Acclaimed both for its high standards of artistry and professionalism, the Melbourne-based Team of Pianists has captivated audiences in Australia and overseas for nearly twenty years.
Track Listing
Variations on a Theme by Haydn Op. 56b Johannes Brahms

Theme: Chorale St. Antoni
Variation 1
Variation 2
Variation 3
Variation 4
Variation 5
Variation 6
Variation 7
Variation 8
Finale
Intermezzo in A Minor, Op. 116, No. 2 Johannes Brahms

Sonata For Violin and Piano in G Major, Op. 78 Johannes Brahms

Vivace ma non troppo
Adagio
Allegro molto moderato
Intermezzo in E Major, Op. 116, No. 4 Johannes Brahms

Liebeslieder Walzer, Op. 52 Johannes Brahms

Rede Mädchen, allzu liebes
Am Gesteine rauscht die Flut
O die Frauen
Wie des Abends schöne Röte
Die grüne Hopfenranke
Ein kleiner hübscher Vogel
Wohl schön bewandt war es vorehe
Wenn so lind dein Auge mir
Am Donaustrande
O wie sanft die Quelle
Nein, es ist nicht auszukommen
Schlosser auf!
Vögelein durchrauscht die Luft
Sieh, wie ist die Welle klar
Nachtigall, sie singt so schön
Ein dunkeler Schacht ist Liebe
Nicht wandle mein Licht
Es bebet das Gesträuche
Performers
Composer

Johannes Brahms (1833–1897) was a German composer and pianist, and one of the leading musicians of the Romantic period. In his lifetime, Brahms' popularity and influence were considerable; he is sometimes grouped with Johann Sebastian Bach and Ludwig van Beethoven as one of the Three Bs.
Where to buy
Homage to Brahms is available for download from the iTunes Music Store.
It's available for streaming through Apple Music.
Homage to Brahms is available as as CD. It can be purchased online through Buywell Music or the Australian Music Centre which both offer secure online ordering.
Move CDs can be ordered through music retailers across Australia including Readings.
Product details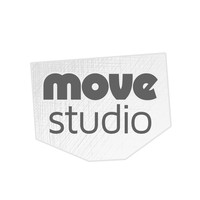 Recorded at the Move Records Studio, Melbourne Australia.
List price

$25.00 AUD

Producer

Darryl Coote
Max Cooke
Robert Chamberlain


Engineer

Martin Wright
Vaughan McAlley


Venue

Move Records Studio


Release date

1995

Copyright

© 1995 Team of Pianists

Phonogram

℗ 1995 Team of Pianists

Categories

Catalogue number

MCD 064

Barcode

EAN 9314574006421