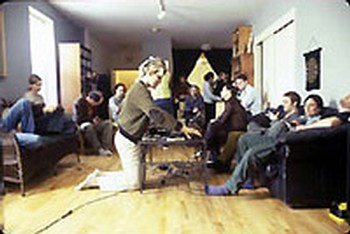 Michelle Nagai
Michelle Nagai is a New York City based electroacoustic composer and performance artist whose interdisciplinary approach utilises a myriad of physical and aural elements in the creation of site-specific performances, radio broadcasts and installations.
Ideas grounded in the theories and practices of acoustic ecology, cultural geography, Deep Listening and expressive therapy play a large role in shaping her work. Nagai is also the founder and artistic director of Treetheater Projects, an organisation dedicated to nurturing meaningful creative relationships between people and the places they inhabit through conscious public acts of sound, art, dance, theatre and media.
Compositions by Michelle Nagai appear on

Ten sound artists and composers from around the world respond to notions of place. Featuring binaural sound, electroacoustic composition and field sound recordings, Hearing Place journeys the environment and that of our internal response.
Performer
Composer