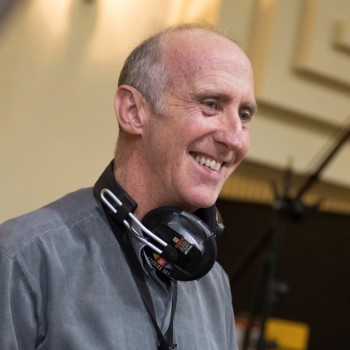 Paul Cutlan
Paul Cutlan's work as a multi-instrumentalist and composer is informed by many styles, including contemporary classical music, world music and jazz. His work as a composer is an increasingly significant extension of his main work as a performer and improviser.
Born in Hobart, Tasmania, Cutlan developed a passion for improvisation while at high school. He studied clarinet and composition at the Tasmanian Conservatorium of Music, graduating in 1987 with Honours in Composition.
Compositions by Paul Cutlan appear on
Two brings together the nationally renowned talents of Marais Project founding members, Jennifer Eriksson, viola da gamba, and Tommie Andersson, gallichon, theorbo and baroque guitar, in a seldom heard way. Each plays alternate brackets of solos on their respective instruments before embarking on a joint performance of a splendid suite by Marin Marais.
Composer

The title of this CD is suggestive of the music yet to come. The album draws together several threads implicit in Marais' purpose and their Swedish roots. At the core remains the Viol de Gamba music of the French baroque, but also newly commissioned Australian compositions - spinning forth in new directions.
Composer

Duo Blockstix is a unique and vibrant Australian ensemble featuring recorder player Alicia Crossley and percussionist Joshua Hill.
Composer