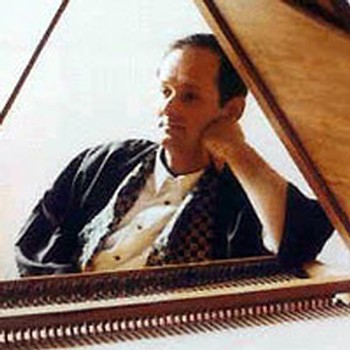 Peter Hagen
Peter Hagen majored in pianoforte and harpsichord at the Conservatorium of Music, Melbourne University. He furthered his studies in the Netherlands learning from Bob Van Asperen, Jacques Ogg and Ton Koopman.
As well as playing in ensembles such as Il Teatro Musicale and the Flevolandskamerorkest, he gave solo recitals in Switzerland, England and Germany. In Australia he has performed in many capital cities as well as regional centres performing in festivals such as the Brisbane Early Music Centre, the Melbourne Early Music Festival and the Melbourne Autumn Music Festival. He has also directed & been a member of numerous chamber music ensembles.
Peter Hagen appears on
Cross-cultural music by Australian composers. The latest CD from Le Tuan Hung, featuring compositions by respected Australian composers and performers including Ros Bandt, Brigid Burke, Warren Burt and Deborah Kayser, was nominated for a 2005 ARIA Award.
Performer: Harpsichord

This new CD features the diverse works of six Australian composers that have taken Asian instruments and voices beyond the boundaries of their own traditions. From dan tranh to sheng, from shakuhachi to erhu, this fascinating recording is cross-cultural music at its best.
Performer: Harpsichord