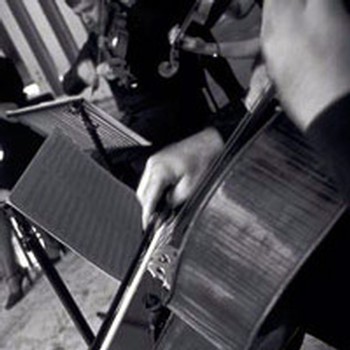 Queensland Theatre Orchestra
The Queensland Theatre Orchestra has now combined with the Queensland Symphony Orchestra to create The Queensland Orchestra.
On January 1, 2001, a new era for orchestral music began in Queensland with the formation of The Queensland Orchestra. As the largest professional symphony orchestra ever established in the state, and the third largest in Australia, The Queensland Orchestra is founded on a dynamic new concept of orchestral music making.
While continuing to champion the cause of the great orchestral classics in performances featuring major international and Australian artists, the 96-member Queensland Orchestra is also founded on a commitment to the highest standards of performance in classical and chamber repertoire, new Australian work, servicing opera and ballet performances, and the delivery of state-of-the-art music education packages.
Vitally engaged with the culture of its region, The Queensland Orchestra's flexible configuration, from specialist chamber ensembles through to large symphonic forces, is designed to ensure maximum coverage of orchestral services throughout the state.
Regional audiences are serviced by grassroots community access programs, an ambitious state-wide touring schedule, and the development of partnerships and joint projects with regional arts organisations.

Queensland Theatre Orchestra is featured on the following titles

In this first-ever recording of Marshall-Hall symphonies, Melbourne University Professor of Music Warren Bebbington, conducts the Queensland Theatre Orchestra.
Performer