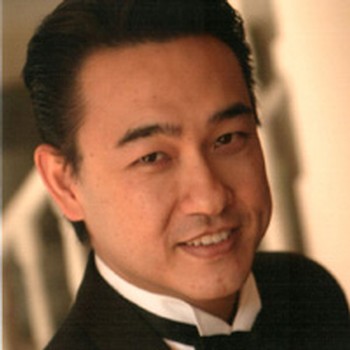 Raymond Khong
Raymond holds an Associate Diploma of Music (Voice) from Trinity College in London. Born in Malaysia, Raymond moved to Australia in the 80s to start a new life and discovered singing fairly late compared to his peers. His musical beginnings was with classical guitar, but singing proved to be more exhilarating. He has since sung for the Victoria State Opera, Australian Opera, Eastern Metropolitan Opera and his highlight was in 2003, singing the lead role in Chamber Made Opera's world premiere of The Possessed. This role won him much acclaim and also a Green Room Award nomination for Best Singer in a Lead Role (Opera).
Currently he enjoys a busy life on the concert circuit, which he truly loves as he prefers to interact with the audience in cabaret fashion He is the resident soloist for the Victorian Concert Orchestra and is in demand as guest soloist for various organizations. He is known for his slightly quirky comedic presentations during these concerts. In 2003 he recorded his first CD "Voices For Hope" with the intention of donating all profits to charity. He produced concerts and together with the sales of these CDs, has donated about $50,000 to charity.
Being more experienced and mature in his musical approach, Raymond approached Move Records once again to record his second CD, entitled "Voyage" – another CD of covers, but this time a more modern approach. This CD, another collaboration with acclaimed pianist May Gavin, depicts a personal artistic journey, and is dedicated to their four children.
Raymond Khong is featured on the following titles

"Life is not about the beginning of the end, but rather the journey from one to the other . . . the Voyage." The songs on this album are dedicated to our children Isabel, Natasha, Ricky & Macushla - who for better or worse, are constantly inspirational.
Performer