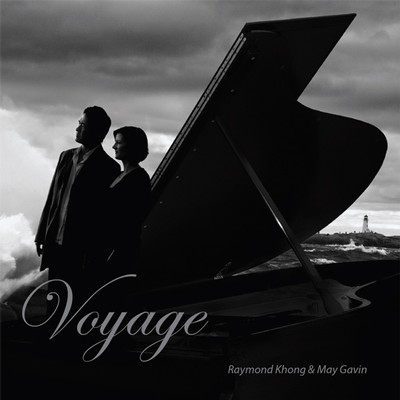 Voyage
"Life is not about the beginning of the end, but rather the journey from one to the other . . . the Voyage." The songs on this album are dedicated to our children Isabel, Natasha, Ricky & Macushla - who for better or worse, are constantly inspirational.
Artists
Raymond holds an Associate Diploma of Music (Voice) from Trinity College in London. Born in Malaysia, Raymond moved to Australia in the 80s to start a new life and discovered singing fairly late compared to his peers. His musical beginnings was with classical guitar, but singing proved to be more exhilarating. He has since sung for the Victoria State Opera, Australian Opera, Eastern Metropolitan Opera and his highlight was in 2003, singing the lead role in Chamber Made Opera's world premiere of The Possessed. This role won him much acclaim and also a Green Room Award nomination for Best Singer in a Lead Role (Opera).

Learning to piano at the young age of five, May went on to become one of the youngest pianist in the country to receive a Licentiate Diploma of Music, at the age of fifteen. For fifteen years, May appeared with her mother, Val Gavin, in the critically acclaimed duo piano team Duo Gavin.
Track Listing
The Prayer
Clair de Lune
Macushla
Voyage
Romance
Mi Mancherai (Il Postino)
Non Ti Scordar di Me
Doll Dance
The Impossible Dream (Man of La Mancha)
Empty Chairs at Empty Tables (Les Misérables)
Lily's Eyes (The Secret Garden)
Warsaw Concerto
I'll Walk With God (The Student Prince)
Perhaps Love
A Place Far Away
You Raise Me Up
Time to Say Goodbye
Where to buy
Voyage is available as as CD. It can be purchased online through Buywell Music or the Australian Music Centre which both offer secure online ordering.
Move CDs can be ordered through music retailers across Australia including Readings.
Product details
List price

$25.00 AUD

Category

Catalogue number

MCD 411

Barcode

EAN 9314574041125