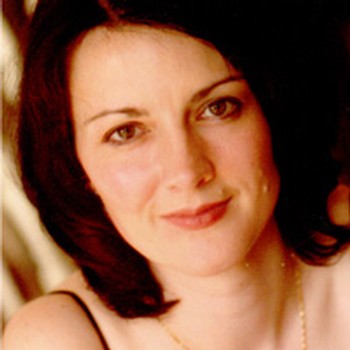 May Gavin
Learning to piano at the young age of five, May went on to become one of the youngest pianist in the country to receive a Licentiate Diploma of Music, at the age of fifteen. For fifteen years, May appeared with her mother, Val Gavin, in the critically acclaimed duo piano team Duo Gavin.
Together they have made numerous recordings and have performed to full houses in such various theatres across the nation. May has worked as an accompanist both here and internationally, and is also an accomplished violinist and sought after pipe organist. She has been Assistant Music Director for productions such as The New Moon, Kismet, HMS Pinafore and The Whitehorse Inn. In 2001 May made her debut as Music Director and Conductor for The Maid of the Mountains revival, and has toured as the principal accompanist for The Three Chinese Tenors and also as the Music Director and Pianist for the national tour of The Merry Widow. Aside from performing, May is a highly regarded music arranger and orchestrator. May's performances both as an accompanist and a concert pianist feature on various recordings regularly broadcast on ABC FM and 3MBS FM. Her first recording collaboration with tenor Raymond Khong, Voices for Hope enjoyed much success through its limited release on the concert circuit.
May Gavin is featured on the following titles

"Life is not about the beginning of the end, but rather the journey from one to the other . . . the Voyage." The songs on this album are dedicated to our children Isabel, Natasha, Ricky & Macushla - who for better or worse, are constantly inspirational.
Performer
May Gavin also appears on
Christmas songs for mandolin orchestra. Arguably Australia's most acclaimed mandolinist, Kurt Jensen performs an international programme of sparkling and entertaining Christmas carols.
Performer: Piano