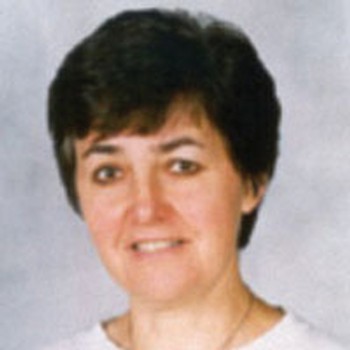 Rosalie Bonighton
Rosalie Bonighton was employed as a 'house composer' by music publishers Kevin Mayhew, Ltd (UK), and had an extensive list of publications with them. She was also the organist of St. John's Anglican Church, Soldiers Hill, Ballarat.
Rosalie was born in Ballarat in 1946. She studied composition with Keith Humble, Ian Bonighton, Theodore Dollarhide and Lawrence Whiffin. She gained a Bachelor of Music from the University of Melbourne and completed her Master of Arts at La Trobe University in composition.
In 1967 Rosalie was awarded the Coutts Memorial prize for composition from the University of Melbourne. She has also won the national Song of Jubilee competition (1999) and in 1983 was co-winner of the national Competition for Liturgical Psalm-Setting.
Rosalie was commissioned by many individuals and organisations, including the National Liturgical Music Convention (1992, 1995) and the University of Ballarat. Her music was influenced by plainchant, British and Celtic folk song, but she was equally interested in the extended harmonic tensions of late German Romanticism, multi-rhythms, jazz harmonies and syncopated effects.
In addition to her activity as a composer, Bonighton worked as a school organist, a parish organist/music director, and a piano accompanist.
She died on 21 December 2011 after many years of surgery and treatment for cancer.
Compositions by Rosalie Bonighton appear on

15 historic organs in the Ballarat region can be heard on this CD released to coincide with the 2005 festival. There is a fully illustrated 16 page booklet which surveys the organ builders, churches and their organs, the music, and the performers.
Performer: Organ
Composer