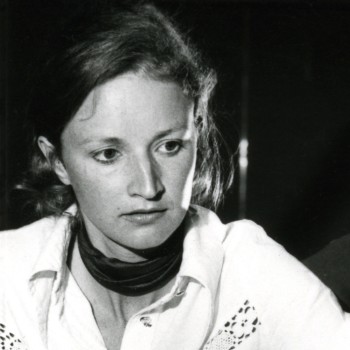 Photo: Howard Birnstihl
Rosslyn Farren-Price
Rosslyn Farren-Price graduated from the Melbourne University Conservatorium of Music in 1964. She studied piano with Ronald Farren-Price. As well as teaching she has broadcast a number of times for the ABC radio and television, appeared with the Melbourne Symphony Orchestra, and has lectured for the Council of Adult Education. She now lives in London.
During her student years at Melbourne University, Rosslyn was awarded the Coutts memorial prize for composition. She has been composing ever since and is very interested in contemporary works. She earned a first class honours degree and furthered her piano studies in London with Ruth Nye, Raphael de Silva and John Lill. In recent years she has become more widely known as a recitalist, lecturer and chamber music player.
Rosslyn Farren-Price is featured on the following titles

Stravinsky's "The Rite of Spring" was first composed in 1913 for piano four hands, eight years before the orchestral score as published. Ronald Farren-Price and Rosslyn Farren-Price give an intense, highly rhythmic performance of the "Rite" — in stark contrast to the second work on this disc, Ravel's melodic "Mother Goose Suite" which was also originally for piano four hands.
Performer

The tragic death, at age 33, of lan Bonighton in May 1975 robbed Australian music of one of its most promising young composers. He had been composing for little more than ten years. This remastered release showcases compositions for percussion, organ, choir, string quartet, piano, horn and electronics.
Performer