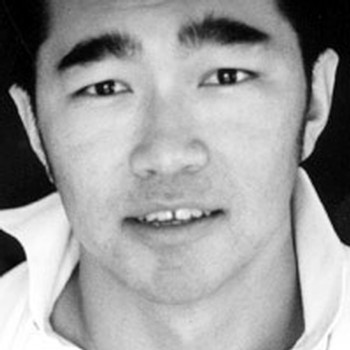 Sonny Chua
Sonny Chua's music reveals an accumulation and assimilation of seemingly incongruous ideas, displying the use of a broad palette, with myriad influences from classical, pop, jazz, rock, folk to "techno" music.
Chua was born on 2 November 1967 in Penang, Malaysia. The eldest of four children, he also lived in Kuala Lumpur, Singapore and Malacca, before the family immigrated to Melbourne, Australia. He completed a Bachelor of Music degree, with specialist studies in Piano Performance (Honours) at the University of Melbourne in 1990.
Chua started piano lessons in Malacca at age 8, and continued his piano studies in Melbourne with Julie Zelman, who encouraged him to explore a range of modern music styles. It was at this point, that his creative journey began. He attended the Victorian College of the Arts Secondary School (VCASS), studying piano under Stephen McIntyre. He completed a Bachelor of Music degree at University of Melbourne, Conservatorium of Music, specialising piano performance, with Ronald Farren-Price AO, Alexander Semestky and Max Cooke; and also studied composition with Peter Tahourdin, Barry Cunningham and Brenton Broadstock.
Discovering how to compose independently, he explored freely in many musical directions. With insatiable curiosity, Chua ventured into and experimented with the world of classical music (as soloist & accompanist), repetiteur (cabaret, musical theatre & opera), folk festivals (touring with a Celtic band), and Musical Director (the Walt Disney Company).
Very sadly Sonny died on 9 September 2020 following a stroke. He left a wife and two young children.
Sonny Chua is featured on the following titles

Sonny Chua performs a thrilling selection of his popular works, including the Sonatina, the subversively charming Assorted Fairies and Theme and 12 Deviations - a wickedly hilarious and dazzling set of 'variations-to-end-all-variations' on Chopsticks.
Performer: Piano
Composer
Acclaimed both for its high standards of artistry and professionalism, the Melbourne-based Team of Pianists has captivated audiences in Australia and overseas for nearly twenty years.
The Team of Pianists present a programme of excellent piano works for solo, duo and two pianos.
Performer
Composer