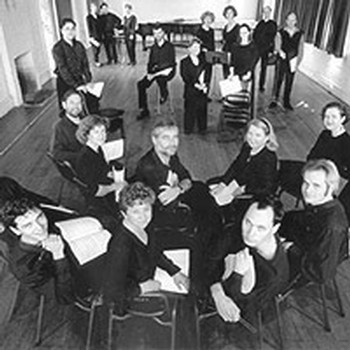 Sydney Chamber Choir
Widely recognised as one of Australia's finest choirs, the Sydney Chamber Choir celebrates its 25th anniversary in 2000. The Choir continues to inspire and enchant Sydney audiences with its versatility and brilliant performances.

Sydney Chamber Choir performs a wide range of choral music from the 12th to the 20th centuries. The Choir's repertoire includes Renaissance and Baroque music, well-known masterpieces of recent centuries and contemporary Australian works ñ the latter often commissioned and premiered by the Choir.
The Choir has been a pioneer in Sydney performances of Bach and Handel using 18th century instruments and authentic performing techniques.
Sydney Chamber Choir has been recorded and broadcast many times by 2MBS-FM and the ABC and has released recordings for Move, Tall Poppies, 2MBS, ABC and EMI. The Choir has performed with the Australian Opera, the Sydney Symphony Orchestra and the Australian Chamber Orchestra, has recorded soundtracks for several feature films, performed in many festivals and toured widely in the eastern states of Australia.

Sydney Chamber Choir appears on

Recorded in the Concert Hall of the Faculty of Music, University of Newcastle, Christian Heim's debut Move CD features Nicholas Routley directing the Sydney Chamber Choir and Sprung Percussion in premiere performances of the two sacred Prayer Dances.
Performer: Choir