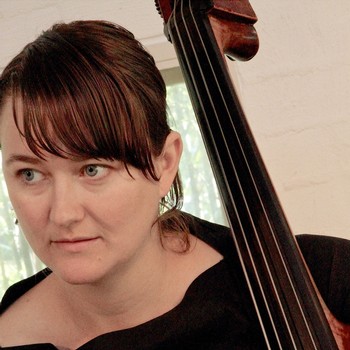 Tamara Murphy
Tamara Murphy is a versatile bassist and composer, performing with many local and international artists. Her ensemble, Murphy's Law has released four albums and she appears on many recordings by other groups, including the co-led trio Keller-Murphy-Browne with Andrea Keller and Allan Browne, the Cam McAllister Quintet, Stoneflower and the Fran Swinn Trio, in addition to performing regularly all over Melbourne with some of Australia's leading contemporary jazz and pop musicians.
Her performance credits include Allan Browne, Andrea Keller, Stephen Magnusson, George Coleman Jr., Grace Knight, DJ Olive, Marcus Strickland, Bernie McGann, Joe Chindamo and Christine Anu.
In 2011, Tamara won the inaugural PBS Young Elder of Jazz Commission for the creation and presentation of the work "Big Creatures and Little Creatures", which was released in 2012.
Tamara Murphy appears on

This CD combines a jazz trio, a string orchestra, and various featured instrumental soloists, not to mention the vocal talents of Gian Slater and Eddie Perfect. Graeme Lyall has provided superbly rich arrangements of songs from the Great American Songbook in addition to other notable tunes.
Performer: Bass