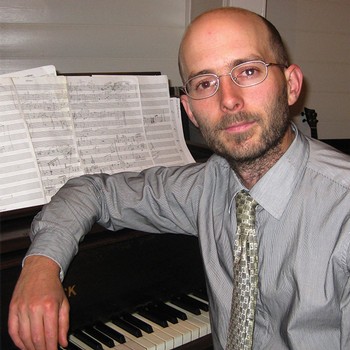 Taran Carter
Taran Carter has been writing music since he realised that to be a pop star you either had to look good, sound good or write nice tunes. He chose the last. Taran's musical interests are diverse; they include Toru Takemitsu, Paul Simon, Iannis Xenakis, Augie March, Arvo Pärt, The Beatles and Claude Debussy.
Perhaps because of these varied influences Taran's music often explores the common aspects between the pop and contemporary classical worlds. This approach has attracted performances by groups such as the Melbourne Symphony Orchestra, Opera Australia, the
Song Company, The Melbourne Saxophone Quartet, Anne Norman, Speak Percussion and Ensemble Bash. Taran has also written music for film, television and theatre.
Artist's website: www. reedmusic.com
Compositions by Taran Carter appear on

Peter Sheridan's vision for this project was to bring the larger, lower sounding flutes to the centre stage, and in so doing, challenging their sound production and ability to create colourful sonic shapes in one of the most traditional Western musical forms: the Sonata.
Composer
Taran Carter also appears on

Inspired by the Gamelan and Japanese Shinto music, the recent ambient work of Mark Clement Pollard is unique in its pursuit of beauty and simplicity. A Handful of Rain is the first comprehensive collection of this acclaimed Australian composer's popular style.
Performer: Singer