A Florentine Annunciation - The Music of the 14th Century Vol. 4
The Music of the Fourteenth Century Series presents some of the earliest and most significant polyphonic settings of the lyric poetry of the late middle ages. Music for the Feast of the Annunciation performed by Les Six.
Music of the 14th Century Vol. 4.
A team of musicologists, literary scholars and performers from Melbourne University and La Trobe University and the Australian Research Council, under the direction of John Stinson and John Griffiths, have collaborated to research and interpret works by principal composers and from the central collections of the fourteenth century. The musical sources of France and Italy in the age of Machaut, Petrarch and Boccaccio include some 1500 works, most of which have never been available on recordings.
In addition to the restoration, research and interpretation of important manuscripts, software developed for the project is currently used in over 30 universities around the world.
The Ensemble of the Fourteenth Century and Les Six are collectives of specialist singers and instrumentalists brought together for the Fourteenth Century Recording Project. Essentially formed around the leading mediaeval ensemble La Romanesca, which has been expanded to provide the varied instrumental and vocal combinations required by the repertory.
Mass for the Feast of the Annunciation - Patronal Feast of Santa Annunziata (Orbatello) via della Pergola, Firenze, 25 March 1417 (According to MSS Douai 1171 and Paris, BN it. 568)
Les Six
The Florentine year began on 25 March, as on that day the Christian world celebrates the Annunciation of the Virgin Mary, when it was revealed to her that she was to bear a son who would be the Redeemer.
This recording recreates the festive mass as it was performed in Florence in the early fifteenth century from a manuscript compiled by Don Paolo Tenorista, the most important composer of late-fourteenth century Italy, after Francesco Landini.
Accompanying notes provide fascinating details about the manuscript, detailed analysis of each section of the mass and translations. Includes a contemporary sermon by St Antoninus, Archbishop of Florence, delivered by Ivano Ercole.
Artist

The vocal group Les Six were formed specifically to perform mediaeval and renaissance repertoire in authentic style.
Audio preview
Track Listing
Performers
Where to buy
A Florentine Annunciation - The Music of the 14th Century Vol. 4 is available for download from the iTunes Music Store.
It's available for streaming through Apple Music.
A Florentine Annunciation - The Music of the 14th Century Vol. 4 is available as as CD. It can be purchased online through Buywell Music or the Australian Music Centre which both offer secure online ordering.
Move CDs can be ordered through music retailers across Australia including Readings.
Product details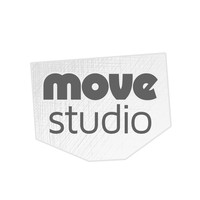 Recorded at the Move Records Studio, Melbourne Australia.
List price

$25.00 AUD

Total playing time

63 minutes 5 seconds

Producer

Hartley Newnham
John Stinson


Engineer

Martin Wright


Venue

Move Records Studio


Thanks to

Australian Research Council
La Trobe University
University of Melbourne


Release date

1997

Copyright

© 1997 The University of Melbourne, La Trobe University

Phonogram

℗ 1997 Move Records

Categories

Catalogue number

MD 3094

Barcode

EAN 9314574309423