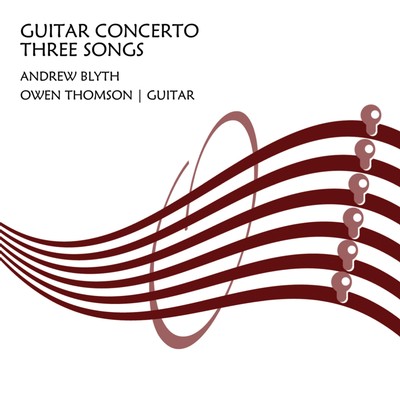 Guitar Concerto
The music on this CD looks forward to the twenty-first century and the possibility of a new aesthetic for classical music. It intentionally crosses the boundaries between classical and popular music.
It looks to recognisable forms as a model for new music. The three songs arranged for orchestra with guitar soloist are modelled on popular song forms. They are abstract pieces that are simply meant to be good tunes but they also recognise that all music begins with the song and with melody. In this respect, these songs aim to encapsulate the most essential elements of good music.
This CD is dedicated to the composer's wife, Trudyanne.
Artists

Andrew's music intentionally crosses the boundaries between classical and popular music.
Guitarist Owen Thomson has received numerous awards, among them the G.E. Morris Music Prize and the Gwen Nisbet Memorial Award, and recently won the Adelaide Guitar Competition.
Press quote
"Owen Thomson plays the music with obvious affection on vritousity and is accompanied in the Concerto by a "Virtual Orchestra" which intriguinly manages to sound quite authentic, albeit perhaps too perfect."
— John Barns, 3MBS FM Libretto
Track Listing
Guitar Concerto Andrew Blyth

Allegro 8:19
Andante 10:20
Allegro Vivo 7:50

Three Songs Andrew Blyth

A heart 3:47
Autumn Walk 3:16
Trudyanne's song 3:32
Performers
Where to buy
Guitar Concerto can be purchased online through Buywell Just Classical or the Australian Music Centre which both offer secure online ordering.
This title is also available in (or can be ordered through) many fine music retailers across Australia including Readings.
Product details
List price

$25.00 AUD

Total playing time

37 minutes 4 seconds

Release date

2005

Copyright

© 2005 Andrew Blyth

Phonogram

℗ 2004 Move Records

Categories

Catalogue number

MCD 296

Barcode

EAN 9314574029628