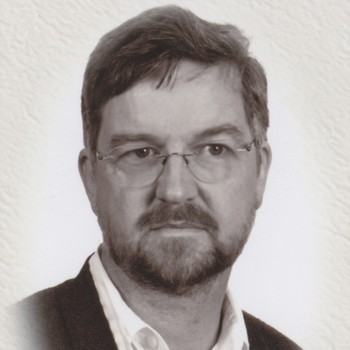 Andrew Blyth
Andrew's music intentionally crosses the boundaries between classical and popular music.
Andrew Blyth 1958-2010
Andrew Blyth composed for many years but had recently turned to digital music technologies to make his music available to listeners around the world.
Reflecting his opinion that classical music had become something of a museum artefact, Andrew was one of the few composers who sought to develop a new, fresh style with a view to reinvigorate the artform. This new style is both expressive and immediate and draws on the best traditions of both classical and popular styles in order to create a listener's music. It has strong melodies, clear harmonies and rhythmic vitality.
Integral to this music is the use of digital music technology which is used to realize, record and publish the music. Live performance is balanced against digitally realized arrangements. Unfortunately, live performance is no longer the usual means by which the listeners access and enjoy music. Consequently, classical music compositions of the future will need to incorporate and make accessible the new technologies that are presently a feature of popular music. This exchange of ideas with popular music was central to Andrew's compositional style.

Andrew Blyth is featured on the following titles

The Horn Concerto of 2001 was my second foray into writing an extended concert work for a solo instrument. As with many of my works, the music is upbeat and dominated by major chord harmonies and clear melodic lines. - Andrew Byth
Performer: Virtual Orchestra
Composer

Each of the eleven tracks on this recording is a song without words. Although written over a number of years, each of these pieces by composer Andrew Blyth is characterised by a concern for simplicity and directness of expression.
Performer: Virtual Orchestra
Composer

The music on this CD looks forward to the twenty-first century and the possibility of a new aesthetic for classical music. It intentionally crosses the boundaries between classical and popular music.
Performer: Virtual Orchestra
Composer
Compositions by Andrew Blyth also appear on

The two sonatas on this disc started life as traditional sonatas with piano accompaniment. The Oboe Sonata was written for a teaching colleague, Caroline O'Donnell and is a first effort in writing a sonata.
Performer
Composer