Anna Magdalena Bach's Book
This very special disc from Australia's best known harpsichord virtuoso, Elizabeth Anderson, and her son, boy soprano, Jacob Lawrence features the much loved Anna Magdalena notebook including many well known tracks such as the timeless 'Bist du bei mir'.
Also featured is the aria that forms the theme of the Goldberg variations.
Anna Magdalena Bach was the second wife of Johann Sebastian Bach. Recent research has indicated Anna Magdalena Bach, was not only the second highest paid professional musician at the Cothen Court behind her husband Johann, but was also a fine composer.
There is strong evidence to suggest that she herself may have been the author of several of the works contained within this book, including the aria on which the Goldberg variations are based, and the famous C major prelude later used by Gounod as the basis of his famous 'Ave Maria'.
The tuning system used in this recording follows the diagram left by Bach himself on the cover of the on the title page of his Well-Tempered Clavier (1722). This fine CD is sure to appeal to all lovers of fine music, not just early music enthusiasts.
Artists
Elizabeth Anderson has performed in no less than eleven international concert tours to Europe, Japan and Singapore. She is a regular guest lecturer and performer at universities and music schools throughout Australia.
Press quotes
"...this transcendental music is performed with outstanding expertise and expressiveness..."
— New Classics, UK
"As Lawrence's experience continues to expand, he will develop an even greater sense of line and rhtymic flow ... this mixture of harpsichord, organ and vocal music makes for pleasnat listening."
— Tony Way, The Age - Green Guide
"Anderson's keyboard virtuosity, as soloist and sympathetic accompanist, shines..."
— Bob Crimeen, Sunday Herald Sun
"It takes a musician of high order, such as Elizabeth Anderson (in superb form) to reveal the magic enshrined in these deceptively easy minatures and her every contribution provides unalloyed listening delight"
— Neville Cohn, Oz Arts Review
Audio previews
Track Listing
Performers
Where to buy
Anna Magdalena Bach's Book can be purchased online through Buywell Just Classical or the Australian Music Centre which both offer secure online ordering.
This title is also available in (or can be ordered through) many fine music retailers across Australia, including Thomas' and Readings.
Product details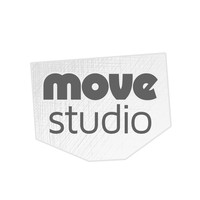 Recorded at the Move Records Studio, Melbourne Australia.
(all except tracks 1, 5, 9, 11, 12, 14, 16, 21, 22, 37, 46, 47, 51 and 52)
List price

$25.00 AUD

Total playing time

74 minutes 42 seconds

Contributor

John Franklin


Engineer

Martin Wright
Vaughan McAlley


Editing

Vaughan McAlley


Mastering

Martin Wright


Venue

Australian Catholic University (tracks 1, 5, 9, 11, 14, 16, 21, 22, 37, 47, 51 and 52)
Move Records Studio (all except tracks 1, 5, 9, 11, 12, 14, 16, 21, 22, 37, 46, 47, 51 and 52)
The Scots' Church Melbourne (tracks 12 and 46)


Thanks to

Australian Catholic University


Release date

2006

Copyright

© 2006 Move Records

Phonogram

℗ 2006 Move Records

Categories

Catalogue number

MD 3304

Barcode

EAN 9314574330427