Courts in Colour
A collection of traditional melodies from the important courts of Spain, France, Egypt and Jerusalem in the Middle Ages.
A fascinating collection of 21 vibrant tracks based on melodies from four mediæval courts, those of Eleanor of Aquitaine (1122 - 1204), Gaon of Tiberias (1000-1077), Saladin of Egypt (1138-1193) and Alfonso X of Castile and Leon (1252-1284). Cantigas creatively explore sounds and expression within an historical context, brought to life by an array of authentic mediæval instruments revealing the unique style and character of each nationality.
Artist

Cantigas recreate the music of the Middle Ages with authentic compositions which use techniques of mediaeval performance practice such as countermelodies, drones, rhythm parts and creative improvisation.
Press quotes
"[An] excellently produced and performed disc which will bring much joy to lovers of early music."
— The Canberra Times
"played with delicacy, precision and power ... Thanks to Cantigas for finding this music and performing it."
— The Melburnian
"If you like folk music, you will probably go nute over it"
— Patrice Connelly, Australian Music Teacher Magazine
Audio preview
Track Listing
Performers
Composers
Where to buy
Courts in Colour is available for download from the iTunes Music Store.
It's available for streaming through Apple Music.
Courts in Colour is available as as CD. It can be purchased online through Buywell Music or the Australian Music Centre which both offer secure online ordering.
Move CDs can be ordered through music retailers across Australia including Readings.
Product details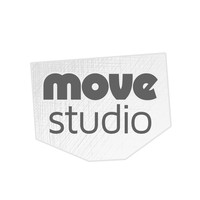 Recorded at the Move Records Studio, Melbourne Australia.
List price

$25.00 AUD

Engineer

Martin Wright
Vaughan McAlley


Venue

Move Records Studio


Release date

1996

Copyright

© 1996 Move Records

Phonogram

℗ 1996 Move Records

Categories

Catalogue number

MD 3177

Barcode

EAN 9314574317725