Silk and Spice
Early instrumental music inspired by the Silk Road. Cantigas takes us on a musical journey through mediæval Europe, Asia and the Middle East, where the meeting of diverse cultures resulted in an interaction and exchange of musical ideas.
Features dances from the middle ages, monophonic Hebrew melodies and Spanish monophonic songs played on percussion, recorder and mediæval string instruments.
Artist

Cantigas recreate the music of the Middle Ages with authentic compositions which use techniques of mediaeval performance practice such as countermelodies, drones, rhythm parts and creative improvisation.
Press quotes
"... there is a sheer joy to the music making ... the playing is first rate."
— Andrew Ford, ABC 24 Hours
"Melbourne seems so filled by talented musicians of every type that it seems inconceivable that Melburnians need ever buy CDs by anybody but the people who live next door or in the next suburb. A fanciful suggestion? Not if you look at the number and variety of local musicians who have been recorded by Move Records during the last twenty years or more/ Not if you add the productions of many other labels, small and large, forever giving opportunities to our most talented people. If Melbourne is not musical Utopia, it's not the fault of the record companies. It's our fault; yours and mine, O Melbournians, No matter what happens, we by the overseas stuff instead of records like Silek and Spice by Cantigas. These five musicians from Melbourne play between them at least Thirteen instruments, including the out, the rebec, and the hurdy-gurdy. With these instruments from medieval European and Arabic times, they recreate the sounds of the towns and highways of nearly a millennium ago, without sounding in any way old fashioned. Instead of sounding precious, Silk and Spice has all the excitement of music, Silk and Spice has all the excitement of music you have been waiting to hear all your life, but have never quite met before."
— Bruce Gillespie, The Melbournian
Audio preview
Track Listing
Istanpitta Ghaetta (Anonymous)
Latin Kingdoms (Anonymous)
Stella Splendens (Anonymous)
Los set goyts (Anonymous)
Cantiga 50 (Anonymous)
Ecco la Primavera Francesco Landini
Tels rit au main qui au soir pleure Guillaume de Machaut
Saladin (Anonymous)
Crusader's Lament (Anonymous)
A mon dan soy esforsieus Guiraut Riquier
The Silk Road (Anonymous)
Istanpitta Belicha (Anonymous)
Performers
Composers
Where to buy
Silk and Spice is available for download from the iTunes Music Store.
It's available for streaming through Apple Music.
Silk and Spice is available as as CD. It can be purchased online through Buywell Music or the Australian Music Centre which both offer secure online ordering.
Move CDs can be ordered through music retailers across Australia including Readings.
Product details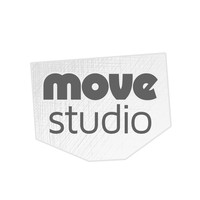 Recorded at the Move Records Studio, Melbourne Australia.
List price

$25.00 AUD

Producer

Martin Wright


Venue

Move Records Studio


Release date

1993

Copyright

© 1993 Move Records

Phonogram

℗ 1993 Move Records

Categories

Catalogue number

MD 3137

Barcode

EAN 9314574313727