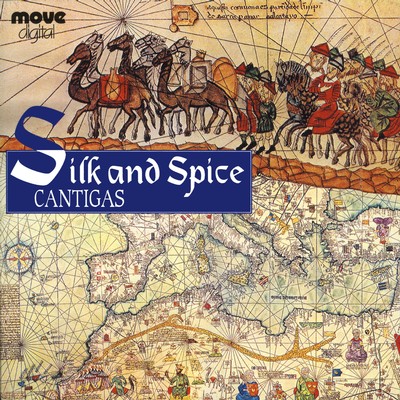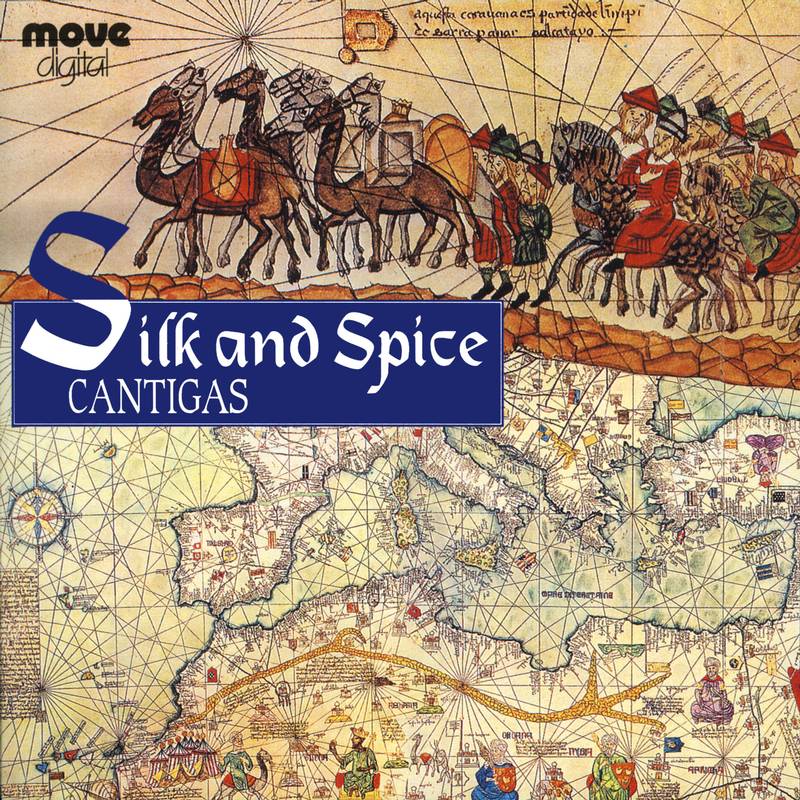 Silk and Spice
Early instrumental music inspired by the Silk Road. Cantigas takes us on a musical journey through mediæval Europe, Asia and the Middle East, where the meeting of diverse cultures resulted in an interaction and exchange of musical ideas.
Features dances from the middle ages, monophonic Hebrew melodies and Spanish monophonic songs played on percussion, recorder and mediæval string instruments.
Artist

Cantigas recreate the music of the Middle Ages with authentic compositions which use techniques of mediaeval performance practice such as countermelodies, drones, rhythm parts and creative improvisation.
Press quote
"... there is a sheer joy to the music making ... the playing is first rate."
— Andrew Ford, ABC 24 Hours
Audio preview
Track Listing
Istanpitta Ghaetta
Latin Kingdoms
Stella Splendens (Anonymous)
Los set goyts (Anonymous)
Cantiga 50
Ecco la Primavera Francesco Landini
Tels rit au main qui au soir pleure Guillaume de Machaut
Saladin
Crusader's Lament
A mon dan soy esforsieus Guiraut Riquier
The Silk Road
Istanpitta Belicha
Performers
Composers
Where to buy
Silk and Spice can be purchased online through Buywell Just Classical or the Australian Music Centre which both offer secure online ordering.
This title is also available in (or can be ordered through) many fine music retailers across Australia, including Thomas' and Readings.
Product details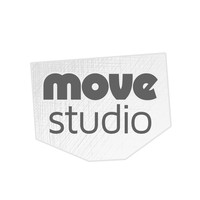 Recorded at the Move Records Studio, Melbourne Australia.
List price

$25.00 AUD

Producer

Martin Wright


Venue

Move Records Studio


Release date

1993

Copyright

© 1993 Move Records

Phonogram

℗ 1993 Move Records

Categories

Catalogue number

MD 3137

Barcode

EAN 9314574313727