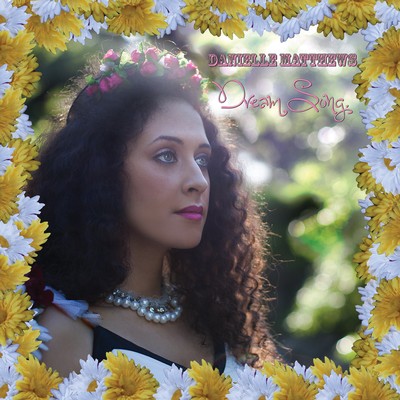 Dream Song
A charming collection of well known songs, sure to delight audiences. It features well known works such as the immortal 'Panis Angelicus' and Andrew Lloyd-Webber's 'Pie Jesu'
Dream Song is Danielle's debut classical album. Danielle has let her love of fantasy, fairytales and childhood memories set the tone for this CD. Dream Song is a collection of music that sets out to transport you the listerner and simultaneously set your imagination alight with the beautiful imagery that fills each and every song on the CD. From 'Perfect Day' the theme song to The Tales of Beatrix Potter to Walking in the Air the beautiful theme to the Unforgettable christmas animation The Snowman. With gorgeous classics like Edelweiss and Where is Love to the pure angelic beauty of Ave Maria, Panis Angelicus and Pie Jesu. Dream Song takes you on a very peaceful reflective and colourful journey that allows the listener to spend an hour immerced in peace and Beauty. Danielle welcomes and invites you into this beautiful world and hopes you enjoy it as much as she does.
Artists

Danielle Matthews is a graduate of the Victorian College of the Arts and the inaugural winner of the prestigious Rob Guest Endowment Award.
Track Listing
Performers
Composers
Where to buy
Dream Song is available for download from the iTunes Music Store.
It's available for streaming through Apple Music.
Dream Song is available as as CD. It can be purchased online through Buywell Music or the Australian Music Centre which both offer secure online ordering.
Move CDs can be ordered through music retailers across Australia including Readings.
Product details
List price

$25.00 AUD

Total playing time

38 minutes 11 seconds

Release date

November 2013

Phonogram

℗ 2013 Move Records

Category

Catalogue number

MCD 496

Barcode

EAN 9314574049626