Venice to Versailles
Venice and Versailles represent the two dominant and contrasting styles of music in Europe during the Baroque period: Venice, the robust, joyous exuberance and barocco character of the Italian style, and Versailles, the refinement, delicacy, elegance and douceur of the French.
The title Venice to Versailles evokes the idea of a journey or the movement from one place (or state) to another. The works recorded here certainly present an intriguing musical journey through the diversity of instrumental chamber music of the sixteenth, seventeenth and eighteenth centuries: sets of variations on vocal works and ground basses, dances, sonatas and suites from Italy and France. On another level, the 'affections' or 'passions' - universal states of the soul, such as rage, melancholy, joy or mystic exaltation - of the attentive listener will be moved.
The complete historical notes for this CD are available online here.
Artist

The Elysium Ensemble has been acclaimed by critics for its exciting performances, fine musicianship and authoritative interpretations of music from the Baroque and Classical repertoire.
Press quotes
"In this excellent release the repertoire hasn't a single weakness, and the pieces are sequenced (almost exactly chronologically) in a most satisfying way. Strong musical judgement informs the choices, and the musical progression takes the listener on a well-guided journey of music from major centers in Europe. The three members of the Australia-based Elysium Ensemble are founder Greg Dikmans (recorder and baroque flute), Lucinda Moon (baroque violin), and Simon Martyn-Ellis (lute, baroque guitar, and theorbo). A sampling of the pleasures here includes touching and delicate violin eloquence in Castello's 'Sonata Prima', exemplifying the early 17th-Century ideal that the violin—a new instrument at the time—should emulate the voice. Elegant nonchalance and gracefulness abound in the Hotteterre suite for transverse flute, and flute and violin interweave beautifully in the two Francois Couperin musettes that close the program. Very good notes and bios."
— C Moore, American Record Guide
"What a delight! ... their sound is perfection personified, a marvellous soul-searching selection of melodies which reach into the heart." ★★★★★
— Chris Copas, The Star
"an interesting package ... some beautiful moments"
— Marie Ritter, Early Music Review
"Yet once again, Elysium Ensemble shows their mastery of the French baroque style with its subtlety, elegance and sophistication ... a touch of vigour and liveliness to brighten anyone's day."
— Caroline Downer, Cinnamon Sticks
"A nice compilation of Italian and French repertoire ... playing at its finest ... the obvious pleasure the musicians take in playing this music."
— Hilary Shrubb, ABC 24 Hours
"I do not know what to say ... I think it's magic."
— Thomas Bell, 4SRB FM
"This is music to warm heart and soul on the bitterest winter night ... ranging in mood from solemn to sparkling ... performed consummately"
— Bob Crimeen, Sunday Herald Sun
"worthy in conception, style and learning ... subtle pleasures ... the playing is stylish, sensitive and intelligently informed ... a testament to the sophistication of Australia's knowledge of early music"
Read full review
— Peter McCallum, Sydney Morning Herald
"A pleasant, easy-listening, well recorded and recommended CD"
Read full review
— Neville Olliffe, Early Music News
Audio previews
Track Listing
Performers
Composers
Where to buy
Venice to Versailles is available for download from the iTunes Music Store.
It's available for streaming through Apple Music.
Venice to Versailles is available as as CD. It can be purchased online through Buywell Music or the Australian Music Centre which both offer secure online ordering.
Move CDs can be ordered through music retailers across Australia including Readings.
Product details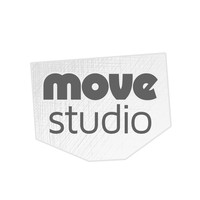 Recorded at the Move Records Studio, Melbourne Australia.
List price

$25.00 AUD

Producer

Elysium Ensemble
Martin Wright


Engineer

Vaughan McAlley


Venue

Move Records Studio


Thanks to

Simone Pérèle


Release date

2002

Copyright

© 2002 Move Records

Phonogram

℗ 2002 Move Records

Category

Catalogue number

MD 3260

Barcode

EAN 9314574326024