Recorded Messages: Violin
Composer Eve Duncan commissioned violinists from Austria, China, Japan as well as Australia, to record her compositions which she has compiled onto this fascinating CD.
Here the violin is heard naked; with piano, percussion, traditional Chinese instruments and didjeridu; as well as in clusters in quartet and orchestra.
The warmth, humour and generosity of these violinists has been a strong influence on the created works, many of which have been composed especially for them. Their individuality has inspired complex imaginative paths and technical solutions in varying textures, forms, rhythms and pitch choices.
Each work is an artistic exploration of the worlds that are not accessible directly through the senses. These spiritual landscapes were journeys for the Australian composer, often lasting several months, and will hopefully ignite an inward journey for the listener, or an illuminating and full moment of experience.
Artist

Eve Duncan has composed chamber, orchestral and vocal music, and her work has been presented in many festivals in Australia, Asia and Europe.
Press quotes
"Eve Duncan is a composer with a consistently lyrical impulse and a pronounced harmonic cogency ... there isn't a note on the CD that is unattractive"
— Andrew Ford, ABC 24 Hours
"The enchanting music of Eve Duncan makes 'Recorded Messages: Violin' ... a captivating collection."
— Chris Copas, The Star
Audio preview
Track Listing
Performers
Where to buy
Recorded Messages: Violin is available for download from the iTunes Music Store.
It's available for streaming through Apple Music.
Recorded Messages: Violin is available as as CD. It can be purchased online through Buywell Music or the Australian Music Centre which both offer secure online ordering.
Move CDs can be ordered through music retailers across Australia including Readings.
Product details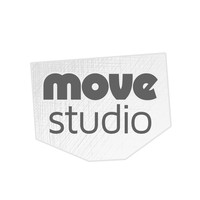 Recorded at the Move Records Studio, Melbourne Australia.
(tracks 2—4)
List price

$25.00 AUD

Mastering

Vaughan McAlley


Venue

Move Records Studio (tracks 2—4)


Thanks to

Australian National Academy of Music (track 7)
City of Port Phillip (tracks 7 and 9)
Ileen MacPherson Trust (track 5)
Japan Federation of Composers (track 6)


Release date

2000

Copyright

© 2000 Eve Duncan

Phonogram

℗ 2000 Move Records

Categories

Catalogue number

MD 3234

Barcode

EAN 9314574323429