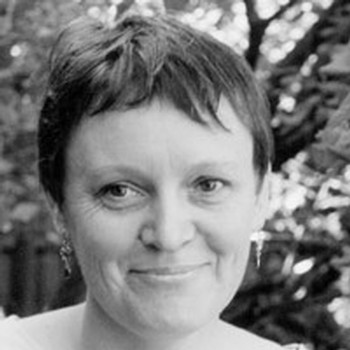 Eve Duncan
Eve Duncan has composed chamber, orchestral and vocal music, and her work has been presented in many festivals in Australia, Asia and Europe.
Eve Duncan was born in Melbourne in 1956 and later moved to the Mornington Peninsula. She studied classical guitar with Jochen Schubert, and composition with Theodore Dollarhide and Keith Humble, graduating with Honous in Music Composition.
She now lives near the Yarra River with her family.
Artist's website: www.melbournecomposersleague.com
Eve Duncan is featured on the following titles

This is composer Eve Duncan's third release, a 2-CD set, and it heralds new approaches in her music.
Composer

A collection of chamber music by Australian composer Eve Duncan. This new CD features recordings of her work performed by artists from Australia and overseas including the Australian National Academy of Music String Ensemble and Michael Kieran Harvey.
Composer

Composer Eve Duncan commissioned violinists from Austria, China, Japan as well as Australia, to record her compositions which she has compiled onto this fascinating CD.
Composer
Compositions by Eve Duncan also appear on
Orchestral, chamber and operatic music by composer Eve Duncan, performed by a variety of different ensembles and performers.
Composer

A special CD to celebrate Move Records' 50th year. Twenty-four Australian composers were invited to create a new short work for this special commemorative disc.
Composer

The breadth of this remarkable collection of solo harp music encompasses sixty-six years of original Australian composition, performed by Jacinta Dennett, featuring Australian women composers and showcasing the harp's unique sonic and expressive qualities as a solo instrument.
Composer