Tuba Magnifique
Ian King, painter, scientist and tuba player extraordinaire returns to the studio with pianists Margaret Schofield and Dean Sky-Lucas to record a recital trés magnifique!
This album includes performances of works by Albeniz, Granados, Bach, Saint-Saëns, Fauré, Monti and Kreisler.
There are also two rare gems for tuba and strings from his 1950s album, Tuba Fantastique. Other tracks have been compiled from contemporary recordings undertaken in 2000 at the Move Records Studio, a live recording from an Assembly Hall, Melbourne performance in 1969 and studio recordings conducted in the 1960s.
Radio station MBS CD OF THE WEEK 25th February - 3rd March 2001
Artist

In 1955, Ian King gave the first Australian performance of Vaughan Williams' Tuba Concerto, and has since given many other concerto performances in Australia, England and Europe, including concertos for bassoon and horn. In 1958 he recorded a solo disc for an Australian recording company, and has made many subsequent appearances on radio and television, as well as in the concert hall, as soloist and in chamber music.
Press quotes
"The album comes to life, variously with vibrancy and mellowness and with such conviction that one is inspired to rummage for more riches ... an important addition to the tuba's meagre discography."
— Bob Crimeen, Sunday Herald Sun
"an excellent resource for school students ... Ian King demonstrates the extensive range and technique of the tuba"
— Amanda Watson, ASME Journal
"I really love this recording ... such a wonderful selection and so exquisitely played ... Forget the cello – the Tuba has it!"
— Rozzi Bazzani, 3AK Talk 1117
Audio preview
Track Listing
Performers
Composers
Where to buy
Tuba Magnifique is available for download from the iTunes Music Store.
It's available for streaming through Spotify and Apple Music.
Tuba Magnifique is available as as CD. It can be purchased online through Buywell Music or the Australian Music Centre which both offer secure online ordering.
Move CDs can be ordered through music retailers across Australia including Readings.
Product details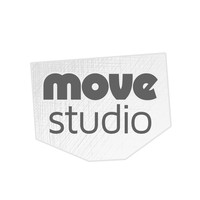 Recorded at the Move Records Studio, Melbourne Australia.
(tracks 1, 5, 6 and 9—14)
List price

$25.00 AUD

Total playing time

57 minutes 7 seconds

Engineer

Thomas Grubb (tracks 1, 5, 6 and 9—14)


Editing

Vaughan McAlley (tracks 2—4, 7, 8 and 15—18)


Venue

Move Records Studio (tracks 1, 5, 6 and 9—14)


Release date

May 2001

Copyright

© 2001 Move Records

Phonogram

℗ 2001 Move Records

Category

Catalogue number

MD 3236

Barcode

EAN 9314574323627