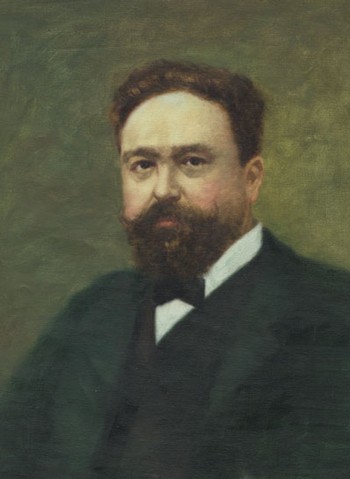 Isaac Albéniz
Isaac Albéniz was a Spanish Catalan pianist and composer best known for his piano works based on folk music idioms (many of which have been transcribed by others for guitar).
Albéniz's influence on the future of Spanish music was profound. His activities as conductor, performer and composer significantly raised the profile of Spanish music abroad and encouraged Spanish music and musicians in his own country.
In transcription, Albéniz's works have become an important part of the repertoire of the classical guitar. Asturias in particular is heard most often on the guitar, as are Granada, Sevilla, Cadiz, Cordoba and the Tango in D. Gordon Crosskey and Cuban-born guitarist Manuel Barrueco have both made solo guitar arrangements of the full eight-movement Suite espanola.
In 1997 the Fundación Isaac Albéniz was founded in his name to promote Spanish music and musicians and to act as a research centre for Albéniz and Spanish music in general.
Compositions by Isaac Albéniz appear on