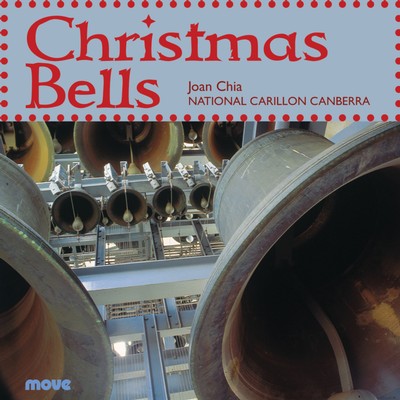 Christmas Bells
More carillon bells from the National Carillon in Canberra, Australia played by Joan Chia.
Artist

Joan Chia is the carillonist at the National Carillon in Canberra.
Track Listing
Christmas bells peal (Traditional)
The Silver Stars are in the Sky William Garnet James
The Three Drovers William Garnet James
In Dulci Jubilo (Traditional)
The Cradle Song (Traditional)
God Rest Ye Merry Gentlemen (Traditional)
Ill est ne (Traditional)
Come all ye Shepherds (Traditional)
O Come all ye Faithful (Traditional)
Deck the Halls (Traditional)
Good King Wenceslas (Traditional)
Performers
Composer

Composer William Garnet James was the first federal director of the ABC (1931-1957) and it was during his tenure that orchestras were formed in each state.
Where to buy
Christmas Bells is available for download from the iTunes Music Store.
It's available for streaming through Apple Music.
Christmas Bells is available as as CD. It can be purchased online through Buywell Music or the Australian Music Centre which both offer secure online ordering.
Move CDs can be ordered through music retailers across Australia including Readings.
Product details
List price

$10.00 AUD

Release date

November 2017

Copyright

© 2017 Move Records

Phonogram

℗ 2017 Move Records

Category

Catalogue number

MD 3429

Barcode

EAN 9314574342925