The Echo of Opheus
Vihuela Music of Renaissance Spain. On vihuela or 'Spanish Lute' – John Griffiths presents an intimate selection of Renaissance fantasies, variations and dances by Spanish composers inspired by the mythological legend of Orpheus.
To 16th century Spanish musicians the vihuela was the spiritual reincarnation of the ancient lyre and an evocation of Orpheus, its greatest legendary exponent.
Includes pieces by Luis de Navarez, Esteban Daza, Enriquez de Valderrábano, Luis Milán, Alonso Mudarra and Miguel de Fuenllana.
Artist

John Griffiths studied vihuela and lute with Hopkinson Smith and Eugen Müller Dombois in Basel, and has published a broad range of books and articles on the vihuela.
Press quotes
"This outstanding early music recording is the finest Australia has yet produced."
— Soundscapes
"brilliant ... spellbinding pieces"
— New Classics, UK
"In the skilled hands of Griffiths, the 12-string instrument produces exquisite sounds."
— Sunday Herald Sun
Audio previews
Track Listing
Quatro diferencias sobre Guárdame las vacas 1:50
Fantasía del primer tono por Gsolreut, No. 13 1:45
Fantasía del quarto tono, No. 10 2:11
Fantasía del quinto tono, No. 11 2:19
Conde claros del sesto tono [22 variations] 3:10
Fantasia por el tercero tono, No. 3 2:48
Gritos daba la morenica 1:36
Fantasia de passos largos para desemvoluer las manos, No. 21 2:23
Conde claros del sesto tono [22 variations] 2:11
Siete diferencias fáciles sobre Guardame las vacas 4:00
Fantasía suelta del quarto tono, No. 1 2:06
Fantasía sobre un pleni de contrapunto, No. 10 2:57
De dónde venís, amore? [Vásquez] 2:10
Soneto lombardo a manera de dança 2:02
Fantasía por el primer tono, No. 1 2:07
Fantasía del cuarto tono, No. 8 2:56
Fantasía del octavo tono que remeda a las pauanas que tañen en Ytalia, No. 22 3:38
Fantasía de consonancias y redobles del primero y segundo tono, No. 11 3:22
Pauana de alexandre; Gallarda 3:08
Pleni de la misa faysan regres de Josquin 2:26
Fantasía de passos largos para desenbolver las manos, No. 1 1:44
Fantasía que contrahaze la harpa en la manera de luduuico, No. 10 2:16
Duo de Fuenllana 2:32
Duélete de mí, señora [Juan Vásquez] 2:45
Fantasía de redobles, No. 51 1:31
Tant que vivray [Claudin de Sermisy] 2:22
Pavana de España (Anonymous) 3:37
Folias (Anonymous) 4:58
Performers
Composers
Where to buy
The Echo of Opheus is available for download from the iTunes Music Store.
It's available for streaming through Apple Music.
The Echo of Opheus is available as as CD. It can be purchased online through Buywell Music or the Australian Music Centre which both offer secure online ordering.
Move CDs can be ordered through music retailers across Australia including Readings.
Product details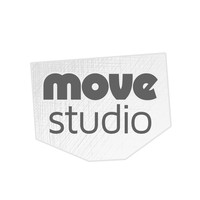 Recorded at the Move Records Studio, Melbourne Australia.
List price

$25.00 AUD

Total playing time

72 minutes 50 seconds

Engineer

Martin Wright


Editing

Martin Wright
Vaughan McAlley


Venue

Move Records Studio


Release date

1995

Copyright

© 1995 Move Records

Phonogram

℗ 1995 Move Records

Categories

Catalogue number

MD 3089

Barcode

EAN 9314574308921